How to Deal with the Changed Scenario of Jobs and Careers After COVID-19 Pandemic?
Undeniably, the world is struggling with one of the worst outbreaks, the COVID-19 pandemic, that has not only impacted the normal livelihoods of the people but has also shattered the nations' economy. Every industry sector, whether it be IT, Aviation, Hospitality, or any other is facing this unprecedented situation and striving hard to get back to the normal. Meanwhile, in the midst of this pandemic, millions of working professionals have already lost their jobs and the young ones who are just about to start their professional careers are finding it more difficult than ever to get worthwhile career opportunities. Now, the question arising in almost every individual's mind is – What will be the scenario of Jobs and Careers post COVID-19 Pandemic and how to deal with it?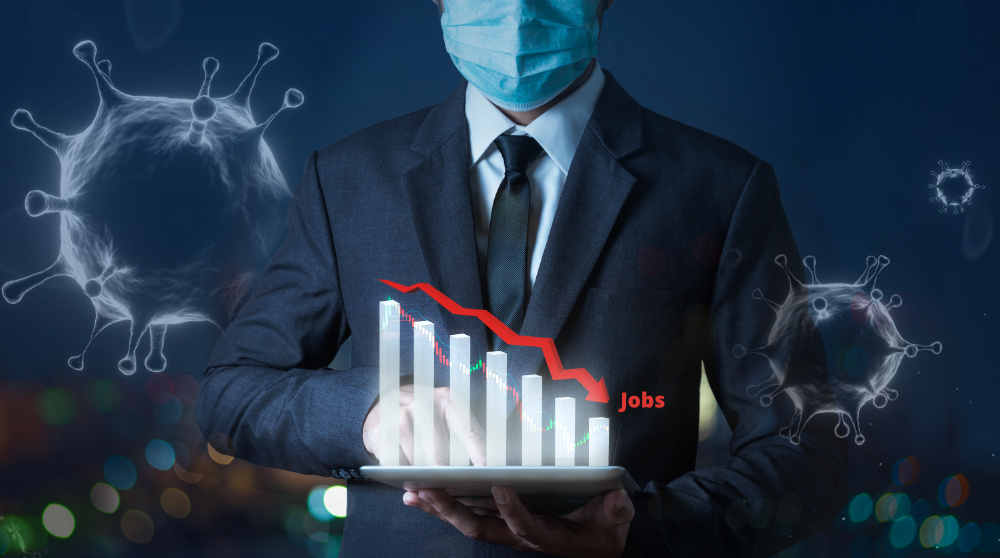 Before moving further, let's take a look at several crucial facts & figures:
As per the reports, over 125 million people in India have already lost their jobs due to COVID-19 Pandemic.
According to Gartner, the decline of around 8% is expected to be faced in India's IT spending in 2020.
Even various IT giants such as Uber, Accenture, etc. also laid off a high number of their employees.
As mentioned above, whether it be a startup or any big tech organization, they all are experiencing a tough time due to the COVID-19 pandemic and are forced to do mass layoffs. However, there could be many reasons for these companies to downsizing their workforces, unsteady recruitment process, and other similar situations in this pandemic. Some of these are mentioned below:
Due to an unexpected fall in their revenue in view of the COVID-19 pandemic, companies are doing this for cost-cutting reasons.
Small startups or mid-level companies may not be getting enough projects or work due to which they're required to opt for the mass layoff situation.
Organizations are looking out for employees possessing some trending skills such as Artificial Intelligence, Machine Learning, IoT, etc. to get prepare for future endeavors.
And yes, as the companies are switching over to the Online Interviews from the traditional in-person interviews, it is becoming quite difficult for candidates to adopt this new normal.
Okay, so as we discussed the major reasons behind the layoff conditions in the IT world and the scarcity of new job opportunities, now, let's get back to our primary concern and take a look at several most-prominent approaches that can help you to deal with the changed scenario of Jobs and Careers post COVID-19 Pandemic:
1. Upskill Yourself
Undoubtedly, learning new skills and upgrading yourself has always been one of the most preferable approaches to raise your professional career graph. Meanwhile, in this coronavirus outbreak, it has become more essential to upskill yourself as now companies are expecting from you to have a vast skillset i.e., along with having relevant technical skills, you're also required to command over the appropriate soft skills and analytical skills. Moreover, as the pandemic has compelled the companies to emphasize more on automation, remote working, etc. to become adaptable with the succeeding environment and scenarios, hence you need to learn and become proficient with future technologies such as AI & ML, Blockchain, Internet of Things (IoT), etc. to get better career opportunities.
Now you must be thinking that how can it be possible to step out of your house and attend training sessions or classes to learn new skills in this COVID-19 pandemic situation, right? No worries, the ideal solution to this query is – Online Learning! Yes, Online Learning offers you the flexibility to learn from anywhere or anytime as per your convenience and that too at your own pace. It won't be wrong to say that Online Learning can be considered as the new normal in the education world. There are various online platforms such as GeeksforGeeks, etc. that offer you the utmost quality content and other resources to learn and upgrade your skills.
If we particularly talk about GeeksforGeeks, the platform offers your numerous tutorials on trending technologies such as Data Science, Machine Learning, Artificial Intelligence, etc. at zero cost i.e., FREE! Moreover, the platform also provides various online courses such as for Data Structures and Algorithms, Interview Preparation, CAT Preparation, etc. (both free and paid!!) to make your learning journey more effective and convenient.
2. Revive Your Professional Network
Whether it be this current COVID-19 pandemic situation or something even worse than that, it may cause you to lose your job or downfall your startup or business but the thing that no one can take away from you is your created Network and your Skillset!! You need to reconnect with the people from your professional network and let them know about your current situation such as you've got laid off by your previous employer or you're looking for a new opportunity, etc. These are the people who'll make you aware of the various job opportunities as per your requirements and can give you the referrals as well. Meanwhile, in this outbreak scenario, you're strongly recommended to focus more on online platforms such as LinkedIn, CutShort, Meetup, and many more to connect with the people.
3. Prepare for the Online Interviews
Indeed, the COVID-19 pandemic has made the companies to embed the Online Interview scenario in their recruitment process. Various IT giants such as Google, Facebook, etc. have already started to hire the candidates in this outbreak through the Online Interview process. Though, online interviews are quite beneficial for candidates also as it eliminates the hassle of commuting to the interview venue and saves a lot of time as well. However, you're required to take Online Interviews as seriously as traditional In-Person Interviews and do your preparation accordingly. You need to be more concerned about several aspects that come along with Online Interviews such as familiarity with technology & platforms, body language, mock interviews, etc. Moreover, you can use various mobile applications such as Talview, CV Engineer, etc to prepare well for the Online Interviews.
4. Explore Self-Employment Opportunities
If you're looking out for getting your first job or a victim of a layoff situation and searching for another job opportunity, or even doing well in your current organization – to explore and seek out for relevant self-employment opportunities should always be in your to-do-list. Meanwhile, after the coronavirus outbreak, it becomes more essential for everyone to have some backup plans ready for such unprecedented situations. Though, the one of most-recommended aspects that can be taken into consideration in this aspect is Freelancing! Either you're a Software Developer or a Web Designer or a Digital Marketer, etc, you can opt to become a Freelancer in your respective field and can use various renowned online platforms such as Fiverr, Upwork, etc. to start your freelancing journey. Also, you can work on your ideas or projects steadily to set up and launch your startup business.
Indeed, no one can deny the fact that things are going to changes drastically but by following the above-mentioned approaches you can deal with the changed scenario of Jobs and Careers post COVID-19 Pandemic conveniently and with some better results. All you need to do is take this period as an opportunity to upgrade yourself and become adaptable to the new normal professional environment. However, it may take some time to get things back on the track but once you'll make a strong comeback, the result will be better than ever!!
My Personal Notes
arrow_drop_up