How to Create Your Personal Branding as a Software Developer?
In today's highly competitive world, getting proficient with the required programming languages or other tech skills should not be the saturation point of your career building process. Indeed, you're required to market your programming skills at a larger level and prove your expertise in the software development domain to grab some ravishing career opportunities. And here comes the scenario of — Developing a Personal Branding!! Meanwhile, personal branding not only empowers you with some worthwhile career opportunities across the world but also helps you to enhance your skills & gain more exposure in the particular field. Now, you must be curious to know that how can you create your branding as a Software Developer, right?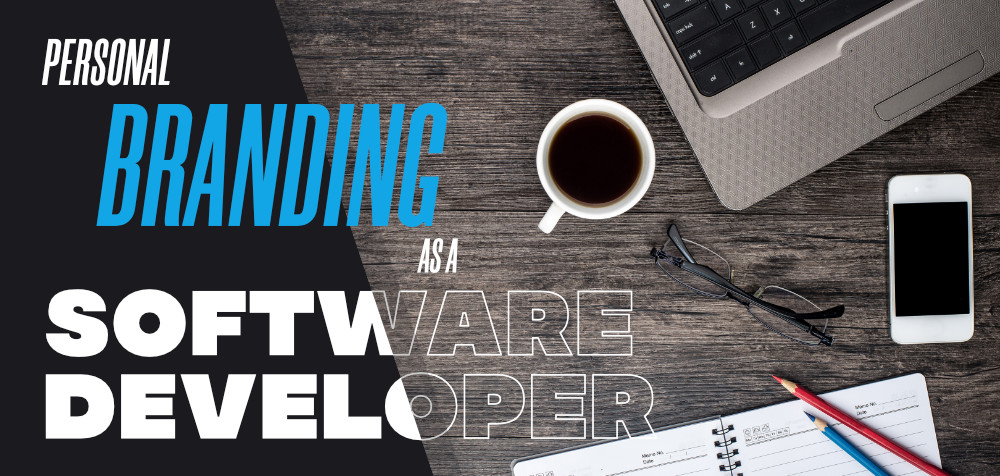 Before moving further, let's get to know — What is Personal Branding? Personal Branding is generally the process of marketing your skills, abilities, etc. to build a social reputation for yourself in a particular domain. Meanwhile, in the software development field, you're required to showcase your programming skills, project works, or other relevant aspects to the people to get yourself recognized in the software development niche. There are numerous benefits of personal branding for developers such as it boosts your credibility, offers you better job prospects, etc.
Here, in this article, we'll let you know about creating your branding as a Software Developer to achieve your career goals:
1. Build Your Strong Online Presence
The first & foremost thing you're required to do while creating a personal branding as a Software Developer is — build a strong online presence! You can start it by creating a blog or website to showcase your skills, project works, researches, suggestions, etc. to the relevant people of your industry to prove your presence or expertise in the particular niche. However, you must ensure that the content provided by you on your blog should be relevant and valuable for your target audience and also keep in mind the factor of Consistency!
Moreover, in today's era, social media is one of the best platforms to build a personal brand hence, you're also recommended to stay active in such worthwhile social media platforms to get better results.
2. Contribute to Open Source Projects
This is one of the most effective ways to build personal branding for software developers. Apart from getting some higher industry recognition, it also helps you to enhance your coding skills, gives you some hands-on experience with various career opportunities, etc. Furthermore, contributing to open source projects also helps you to get some in-depth knowledge of the development domain.
Meanwhile, GitHub is the most-recommended online platform for contributing to open source projects. You can easily create your profile at GitHub and start contributing to open source with various tasks such as edit codes, write documentation, gain exposure by connecting with the largest coding communities, etc. Also, you can link your GitHub profile to your website or blog for more recognition.
3. Participate in Coding Challenges, Hackathons, etc.
Here comes another must-to-do task for building personal branding as Developers – participate in Coding Challenges and Hackathons. Indeed, Coding Challenges are the best way to showcase your programming skills across the world. Apart from various ravishing rewards, prizes, and career opportunities, the contest also offers you several prestigious rankings or badges that further helps you to get recognition in the particular field. There are various online platforms for coding challenges such as TopCoder, HackerRank, etc. that can be taken into consideration.
Furthermore, Hackathons can be considered as the extended version of coding challenges where you're required to build an optimal solution for a real-world problem. It is generally required for you to have a team of 2-6 members for participating in hackathons. Hackathons help you to collaborate with various brilliant minds across the globe and gain some worthwhile recognition as well.
4. Attend Seminars & Conferences
Indeed, you can't expect to build personal branding as a software developer sitting idle at home. You're required to attend various relevant and worthwhile seminars, conferences, meetups, etc. to get updated with the latest trends in the particular industry and to gain more exposure. Meanwhile, it will eventually reward you with some higher recognition in your niche and with various career opportunities as well.
Moreover, you're recommended to do public speaking on your niche and provide some valuable content whether it be career advice, technical skills training, and any other at some relevant platforms to enhance your visibility in a particular industry and can join various community groups and discussion forums as well for more recognition.
5. Earn Relevant Certifications
Certifications are the most recommended way to market your skills and prove your expertise in a particular domain. Meanwhile, possessing the relevant certifications not only validate your knowledge and give you credibility but also help you to get more exposure and recognition that further leads to develop personal branding. Moreover, several prestigious certifications can directly land up you various ravishing career opportunities and various other benefits such as job promotions, industrial recognition, and many more. However, while picking up a certification exam for any specific field, you must ensure that the particular certification should be relevant & worthwhile and also appreciated by your target companies, etc.
6. Grow Your Professional Network
Last but not least – Grow your Professional Network!! If you want to create a personal branding as a Software Developer then you must have to connect with the people of your industry and grow your professional network. However, connecting with people doesn't only mean to communicate with them but you're also required to be valuable for your network such as you can share ideas with them, give them career advice, update them about the latest industry trends, and many more.
You can use various online platforms such as LinkedIn, Meetup, etc. to grow your professional network and get recognized in the particular industry. Also, you're recommended to keep your professional network active and stay connected with your network regularly.
So, these are several most recommended approaches that you can take into consideration to create personal branding as a Software Developer. Meanwhile, you need to be consistent and have patience during this journey as it is not an overnight process & will take some time to show the results. However, all your hard work & dedication in creating personal branding will reward you with some ravishing & worthwhile career opportunities!!
My Personal Notes
arrow_drop_up