How to Create a New User in Windows 10?
In windows 10, creating multiple user accounts is a good practice for security. Creating a new user in windows 10 is a very easy task. You can follow the steps below to create a new user.
Step 1: Go to the Start menu and click the Settings icon in lower left corner.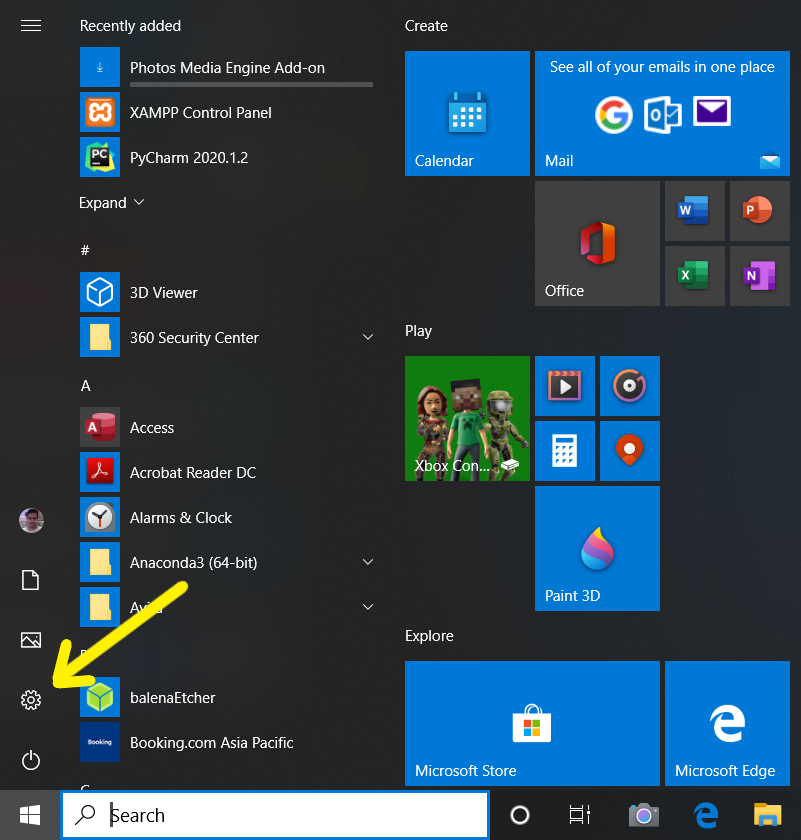 Step 2: Now in the settings window, click on the Accounts icon (most preferably below network and internet).



Step 3: In the right menu of the window click Family & other users.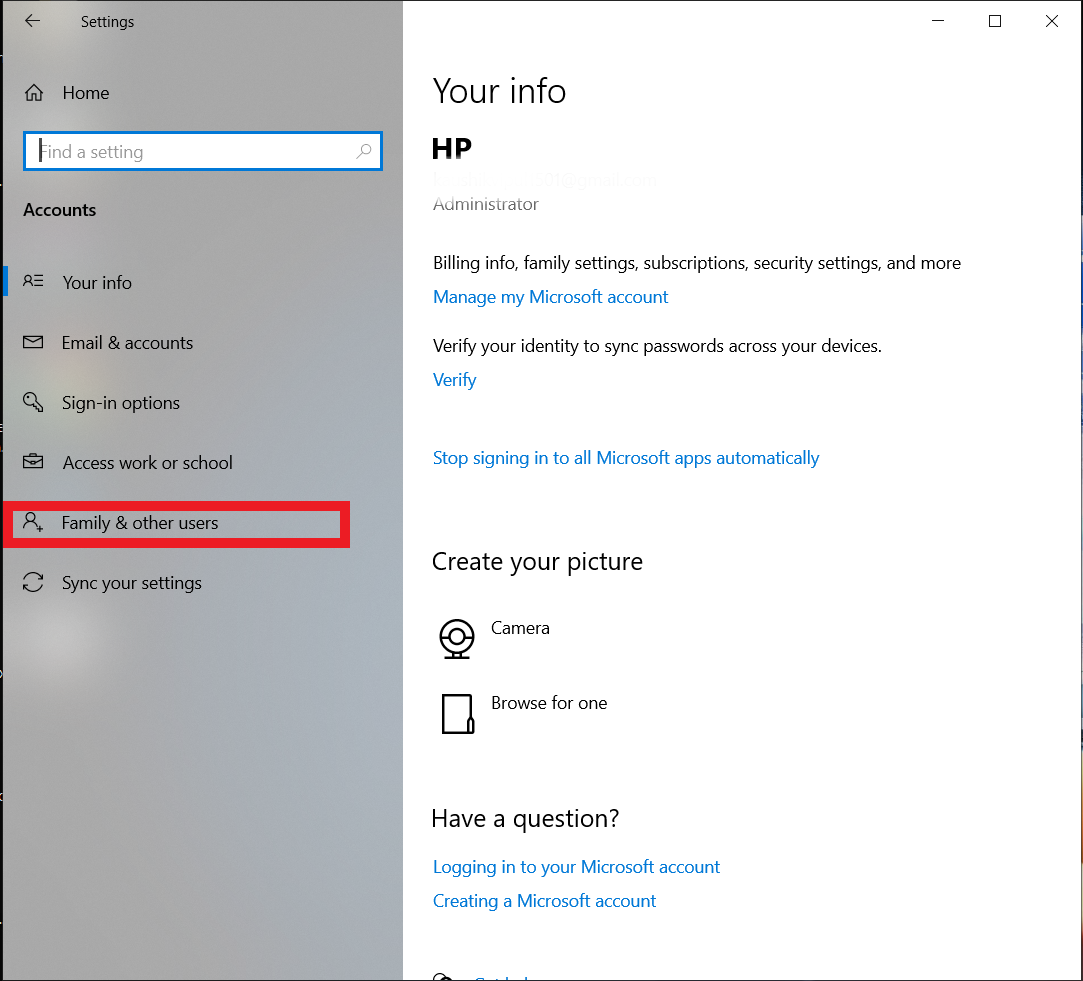 Step 4: Now click on Add someone else to this PC.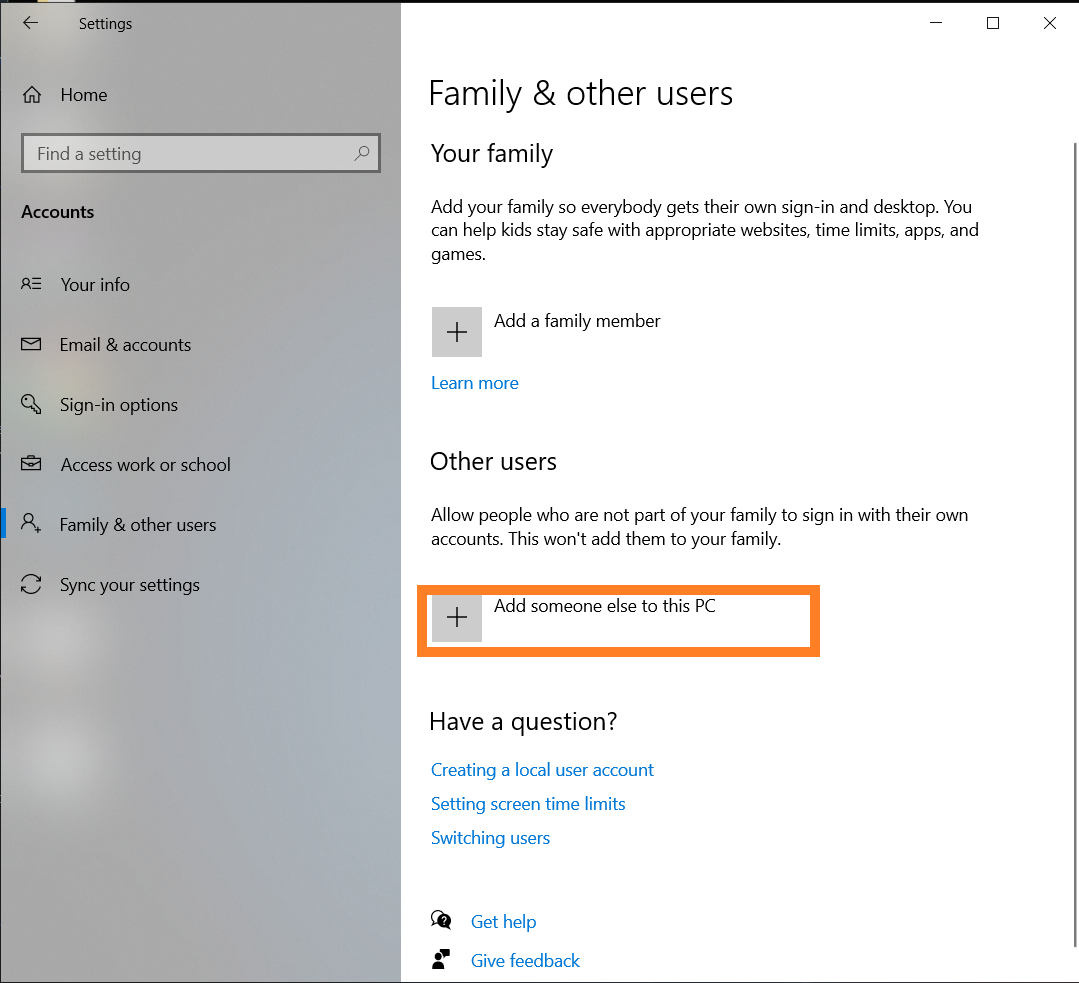 Step 5: If you don't have the sign info of new user then proceed on clicking I don't have this person's sign-in information. And then click on Add a user without Microsoft account.



Step 6: Enter all the info of the new user and click on Next.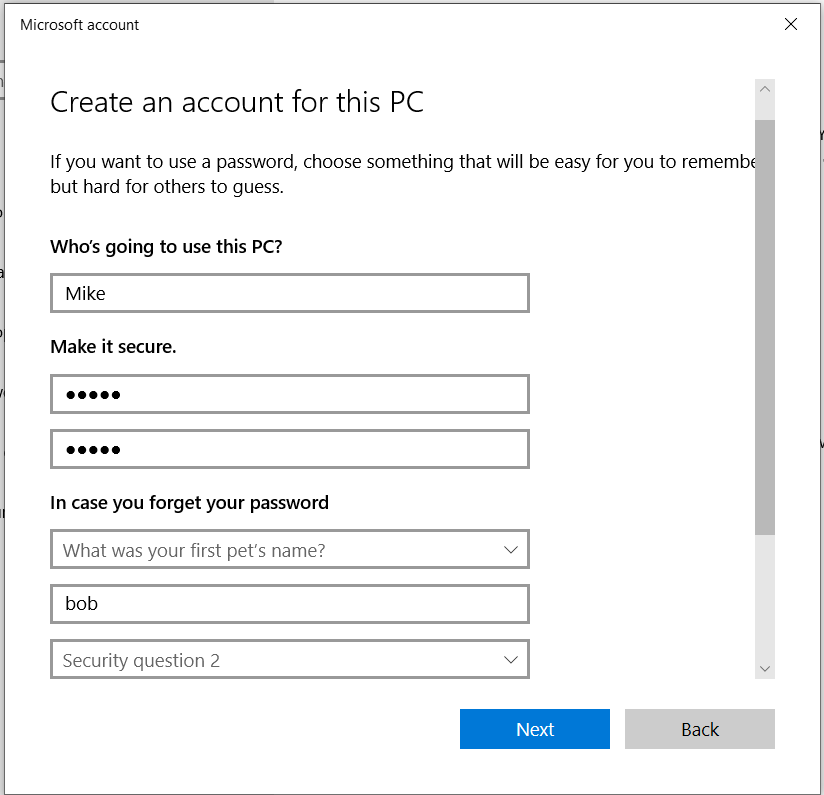 Step 7: Now your new user account is listed below Add someone else to this PC and you are done.

Alternate way using CMD:
GOTO CMD(Command Prompt)
Run as Administrator
Type command " net user username /add " or " net user username password /add "
New user with the specified username will be added
My Personal Notes
arrow_drop_up