How to Control Individual App Volume in Windows?
If you are running two or more applications on your laptop and you want to control their volume, for instance, if your online lectures are going on zoom but because you have already studied it, you want to do other courses on chrome, then you need less volume for zoom (not mute) and full volume for chrome. You can easily do that within a few steps. Let's see how you can do this using different methods.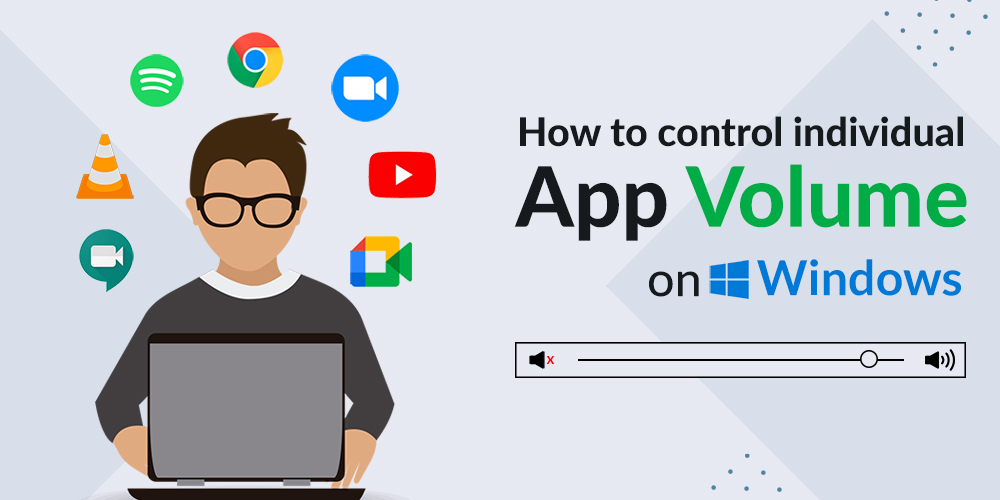 Method 1: Using Xbox game bar settings
The easiest way to do this is by pressing the Windows logo key and G together (Windows Key + G). Then the XBOX game bar will open showing a widget at the top of the desktop as shown in fig.
From this choose the first option of audio, here you will get all the running apps and their volumes. You can easily adjust individuals. apps volume according to your need.
Method 2: From Sound Settings
Right click on the speaker icon on the taskbar.
From these options, select an "Open Sound Settings" option.
After this sounds setting will open in the setting app. Scroll a little and you will see an option for Advanced Sound Settings. Select App volume and device preferences.
Hereafter selecting from advanced settings, you will see the volumes of different apps and you can easily control that.
From this option, you can also change Sound Outputs for Specific Apps between Headphones and Speaker, like you can set Chrome output in Headphone but, if you set Spotify app's output to Speakers, Everyone can listen to it and you can still listen to chromes audio through your headphones.
Method 3: Using third-party Application
If you don't like all the above methods, this is a very simple method for you Go to the Microsoft Store and Search for EarTrumpet App.
As soon as you install it on your machine, you can notice that there is one more icon similar to the sound menu icon that has arrived on your right corner of the taskbar. When you click on it, you will see the same status of audio volumes of different apps, and this is the easiest way to control the audio volumes of your apps.
These are the 3 different methods for controlling the audio volumes of windows applications.
My Personal Notes
arrow_drop_up