How to Connect Two Monitors?
It is common to find the screen of your monitor limited and small while working with various applications or multiple windows. In this situation increasing the size of the monitor display can be very helpful which can be done by connecting two or more computers. In this article, we will be describing the procedure to connect two monitors.
Setting up two monitors can be done in these 3 ways:
Connect using cables
Use a docking station
Using a casting device
Connect using cables
Go through following steps to connect your monitors using cables:
Step 1: Determine the type of output port.
The first step is to determine the computer's video output port.
HDMI — Resembles a six-sided, flat port.
DisplayPort — Resembles a rectangular port with a crimped side.
USB-C — Resembles a thin, rounded oval port.
VGA — Resembles a colored trapezoid with pinholes in it. VGA isn't common on post-2012 computers, but you may have to work with VGA if you're connecting a new computer to an old monitor (or vice versa).
Step 2: Arrange or Buy a cable to connect the monitors.
Step 3: Plug the one end of the cable into your computer's output port(primary display).
Step 4: Plug the other end of the cable into the monitor (or the display you want to use as a second display).
Step 5: Turn on the monitor.
Step 6: Now on the Primary display go to Settings -> System -> Display.
IN MAC OS
Open the Apple Menu -> System Preferences -> Display -> Arrangement.
Step 7: Scroll down and click the "Multiple displays" drop-down box.
Step 8: Select a display option. Depending on what you want your second monitor to do, click one of the following options:
Duplicate these displays — Copies everything that's on your computer's primary display to the second monitor.
Extend these displays — Creates an extension of your desktop on the second monitor. This essentially gives you more space with which to work.
Show only on 1 — Blacks out the second monitor and shows content only on the first monitor.
Show only on 2 — Blacks out the first monitor and shows content only on the second monitor.
Depending on your computer, you may have additional options here.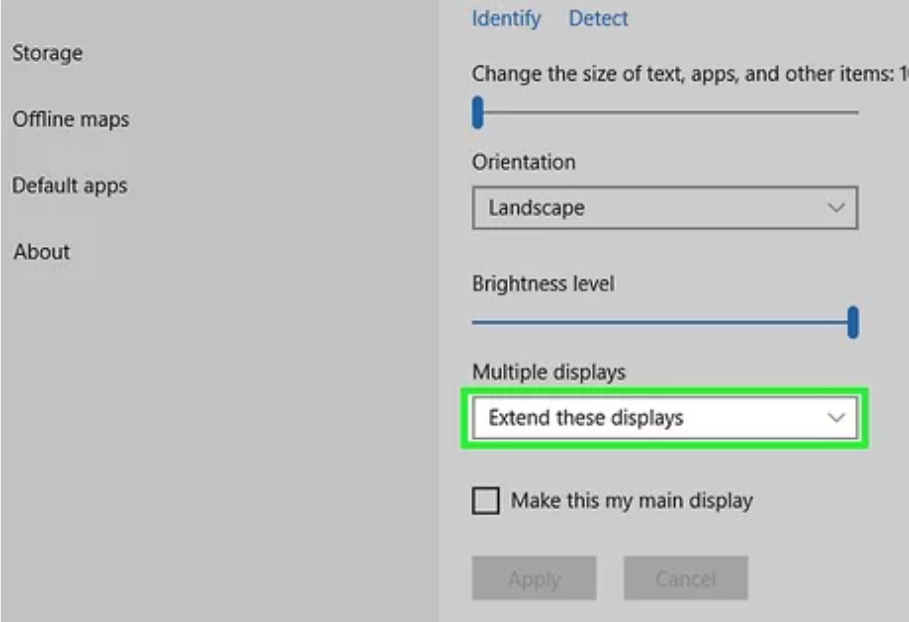 Setup Dual Monitors Using a Docking Station
Most docking stations can connect multiple monitors as they have more video ports, and once you connect it to your PC, you can switch its screen off and use your monitor instead.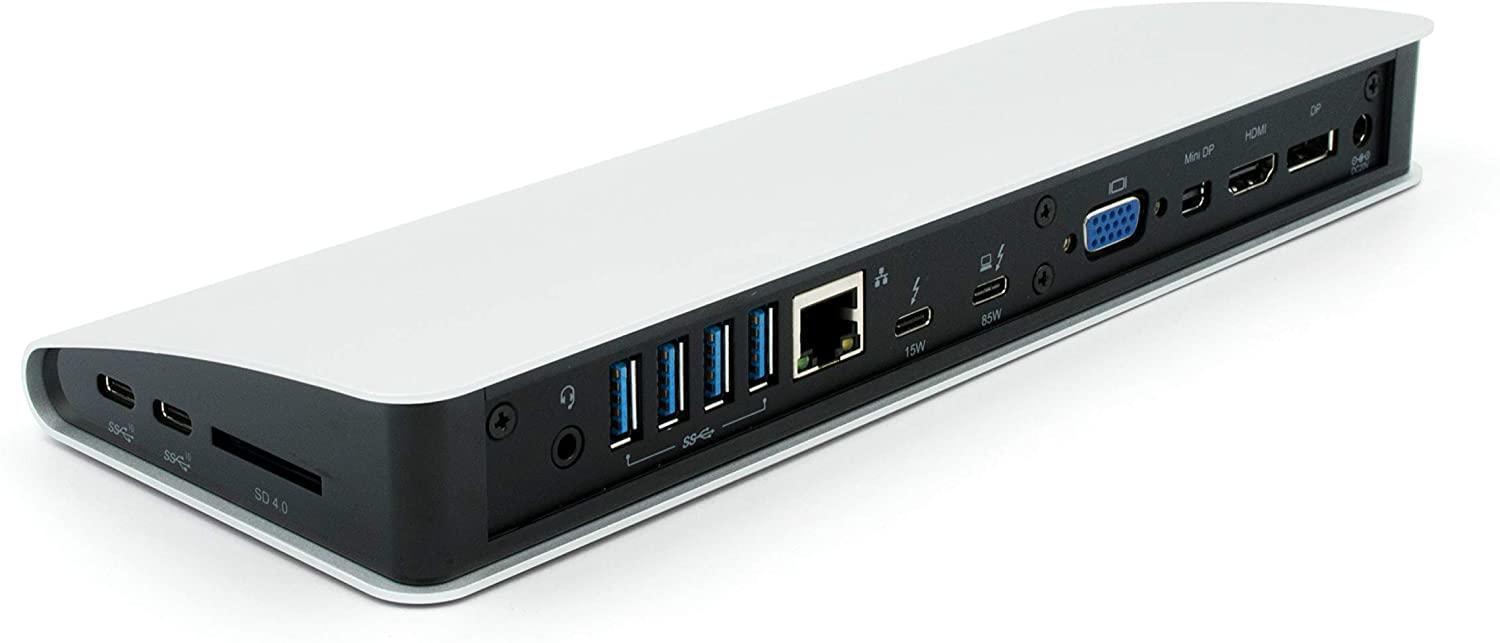 Setup Dual Monitors Using a Casting Device
A casting device like google Chromecast can be easily used to cast the display screen.
Steps for using a google Chromecast are:
Step 1: To cast your entire desktop, click on the Chromecast icon at the top right of your browser
Step 2: Go to the Settings menu (three dots) and click Cast
Step 3: Click Sources just below the displays.
Step 4: Click Cast Desktop and then click the screen you want. Since they're two screens, you'll have to choose the one you want to cast, and whether or not you'd like to cast audio as well.
Step 5: Select your preferred options and then click Share.
My Personal Notes
arrow_drop_up