How to become a 4 star coder on codechef in only 3 contests ?
Many people messaged me how you achieved 4 stars in only 3 contests in a month interval.That sounds amazing! But the reality is I am doing coding since 8 months and I have practiced on many platforms before jumping to the contests.
I personally don't know anyone who just started coding and became a 4 star or so in a very short period. People usually practice a lot before coming in the competitive scenario.
There is no such shortcut or trick ( PS- if you know such trick than please share XD ) .You have to grind hard for improvement and don't get depressed by seeing others results, they don't show the complete truth.
Many people will suggest you to do participate in contests, I also agree that its a good practice but I will recommend you to first practice before directly jumping in to contests .
As this is my first post and I don't want it to be to long (it is already too long XD), so that's it for this time. Comment down if you want me to write on other such stuff and feel free to message me if you have doubts regarding such things.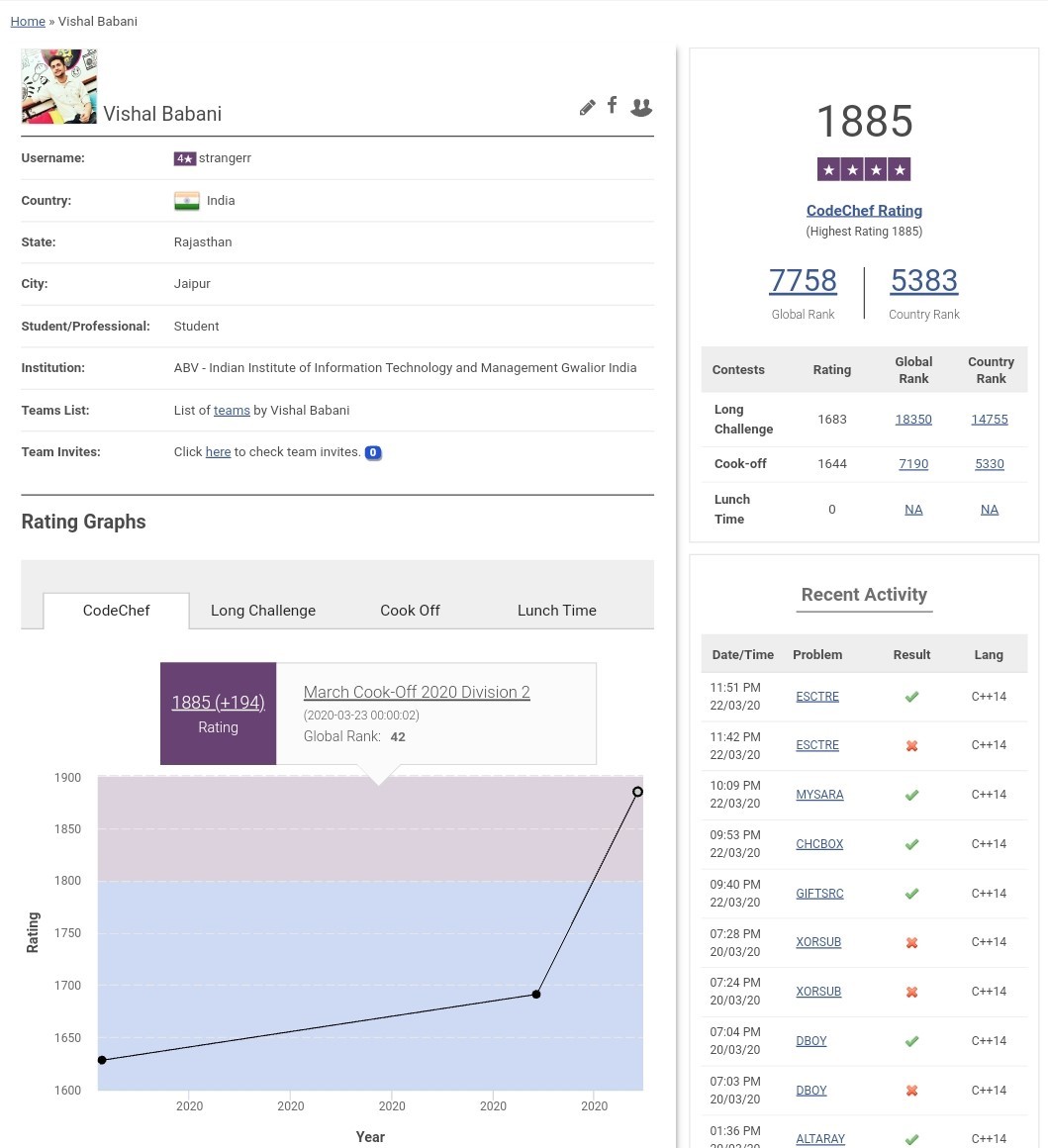 My Personal Notes
arrow_drop_up