How to Add Trendline to Excel?
A trendline is an additional line that indicates the slope (or trend) in a particular data series and is also known as a line of best fit. Trend lines can be helpful when you are analyzing data because they can forecast future values based upon your current data.
Implementation:
Follow the below steps to add Trendline in Excel:
Step 1: Select a Chart.
Step 2: Now, click on the CHART ELEMENTS (PLUS icon) in the upper right corner of the chart.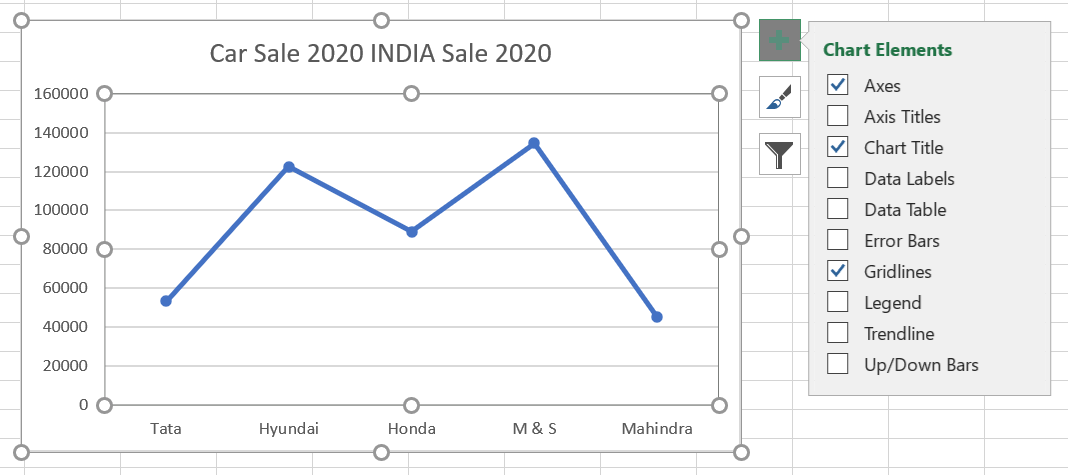 Step 3: From CHART ELEMENTS select the TRENDLINE option.
Step 4: You can FORMAT TRENDLINE also by further clicking on the trendline arrow.
Step 5: Now click on More Options… and can select any option from the list.
At this point, you have successfully added the Trendline on a chart in Excel
My Personal Notes
arrow_drop_up