How Mobile App Testing Can Boost Chances of an App Success?
The exponential increase in the number of mobile devices and the complexity of domains makes it imperative for businesses to devise an effective mobile app testing strategy. When mobile users interact with an application, they expect all its functions to work efficiently. If apps fail at meeting their expectations while using it, they abandon it for good and move to a competitor app.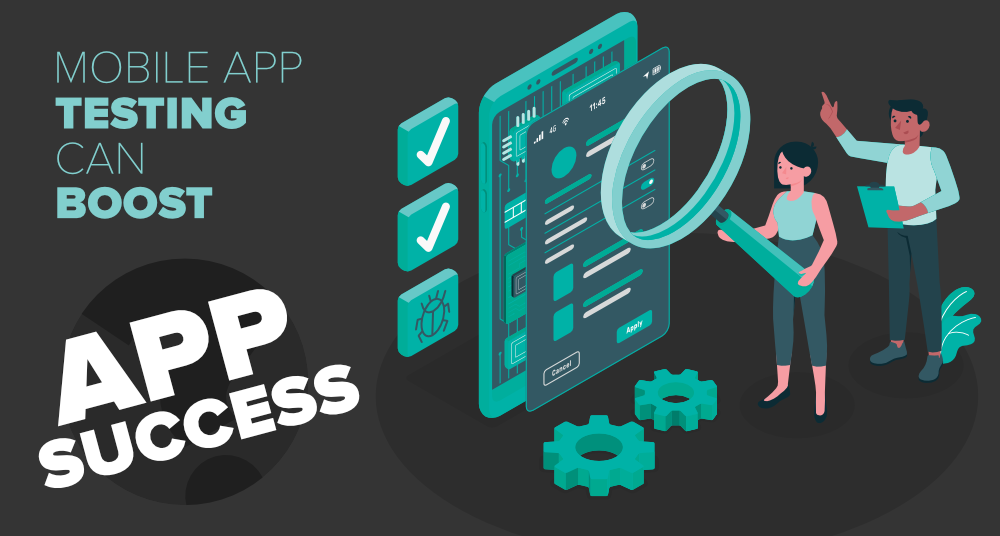 They have a low tolerance for slow apps, so when it comes to an app's success, quality is the key. Addressing mobile app quality assurance issues can be expensive, but hiring a mobile app testing company can be a proactive and effective strategy to ensure quality. Companies need to come up with smart QA and testing solutions. Concerning mobile apps, companies should develop a formal testing strategy to ensure:
Teams follow agile methodologies
Support fast turnaround on new app versions
Identify and resolve bugs in an app efficiently
Handle various platforms, operating systems, and network interactions
1. Understanding the End-Users
One of the most common mistakes testers make is testing apps without considering their end-users. Building an app without a proper roadmap can lead to disasters for a business. It is a major reason for apps to fail where testing falls short in understanding the end-users expectations from an app. It is crucial to discover what users expect in function and performance form an app. The best way to do that is surveying the users, learning what types of devices they have and how they interact with these devices. Mobile apps that are to be used globally should meet user preferences and expectations. It is important to work on the user interface design and also consider features of other apps in the same domain.
2. The Role of QA Experts
QA testing not only aims at determining whether an app performs as it was designed to but to conform if its performance and design, both serve the purpose well. Although product managers are the real owners to judge an app's performance, QA experts play their role in ensuring the quality of an app from all aspects. They use critical metrics to check if an app performs its functions and designers ensure meeting any performance gaps, accordingly. QA experts gap the distance between the design and development teams to get the desired results from an app.
3. Team Integration
Another important step in setting the right mobile app testing strategy is to integrate testers and QA experts with the development and design team. QA is involved in testing an app right from the beginning of a product development process and meeting the user requirements. QA experts ensure that the final software app matches the initial requirements of the user interface and assesses how the app functions.
Once they carry out requirements meetings, design teams conduct their meeting and then send the product into development. Then, QA works closely with the developers as they are involved in the development process since the beginning. They perform mobile app testing to ensure that their testing strategy works more efficiently. This integration between teams allows setting and achieving quality goals for an app development process.
4. Automation Testing
It is practically not possible to manage all the testing processes with manual testing efforts. There are several potential combinations of devices, OS versions, networks, and software running in the background. Organizations require managing all these processes with the help of automation testing.
QA teams use automation testing tools to get better testing coverage for mobile apps. Automation testing helps in covering the functional issues of an app. When configurations settings are changed, user experience and user interfaces may change. Thus it is also important to test them from time to time.
5. Setting Time Releases
To make your QA and testing more effective, it is important to set time and release schedules. This may not be possible in cases of short schedules. From a strategic point of view, inadequate testing may not be accepted as it can compromise on app quality.
Testing does not only include fixing maximum bugs appearing in a software application. Mobile apps that are released by companies looking for feedback, there can be major issues. It is important to hire a mobile app testing company to ensure that releasing an app means that it is released to the end-users and meets their expectations. QA teams face different challenges when performing a strategic testing process, but a quality mobile app can increase the chances of its success.
My Personal Notes
arrow_drop_up