How to add articles to "To Do" and "Done" lists on GeeksforGeeks?
1. Open an article and click on Save for later option. You can find it on the right-hand side of the article.

2. Once you clicked it will show saved.

3. To view your To-Do/Done List, you can visit Your Profile. The profile link is available on top right corner.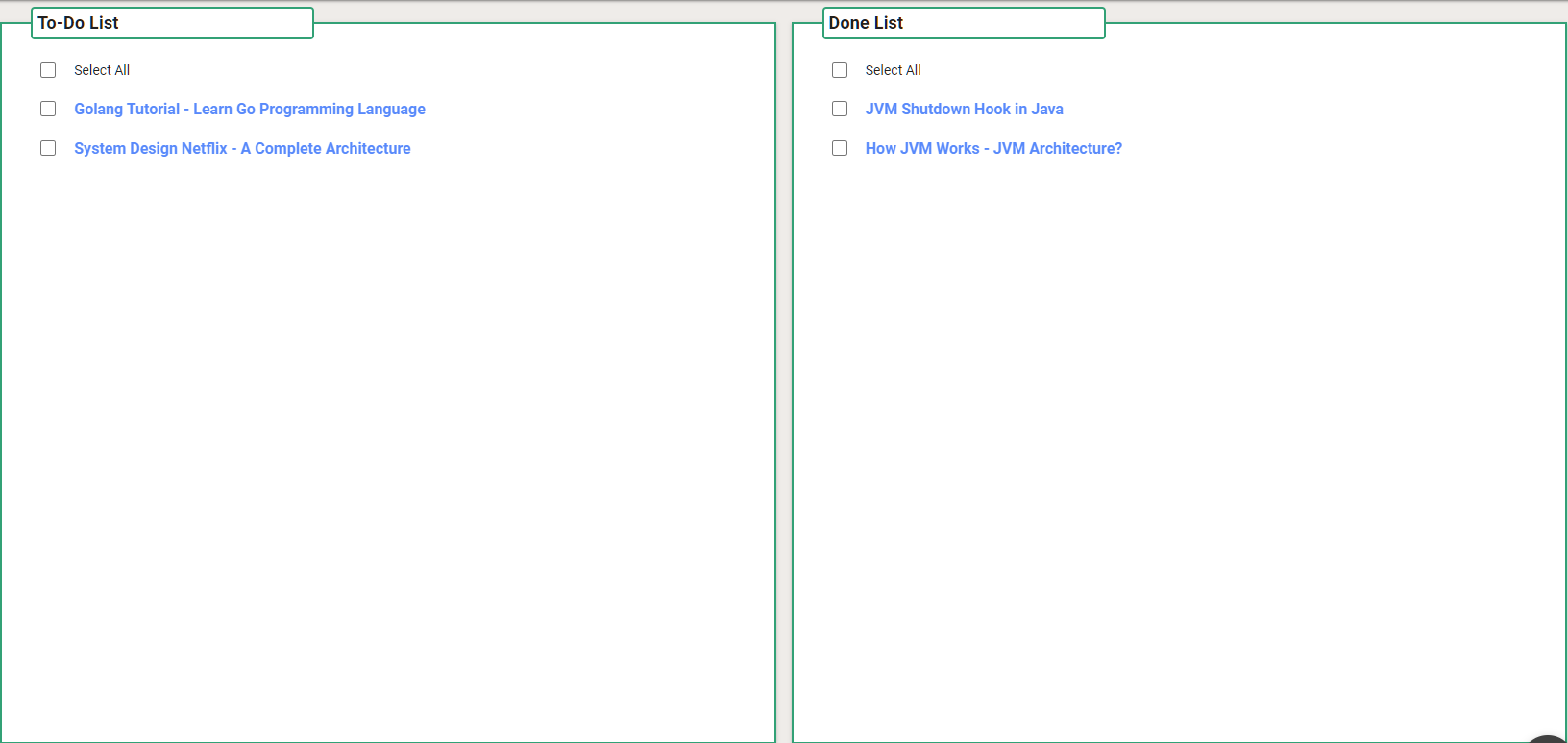 4. To move the article from one list to another simply click on the article checkbox and click on MARK AS DONE or MARK AS TODO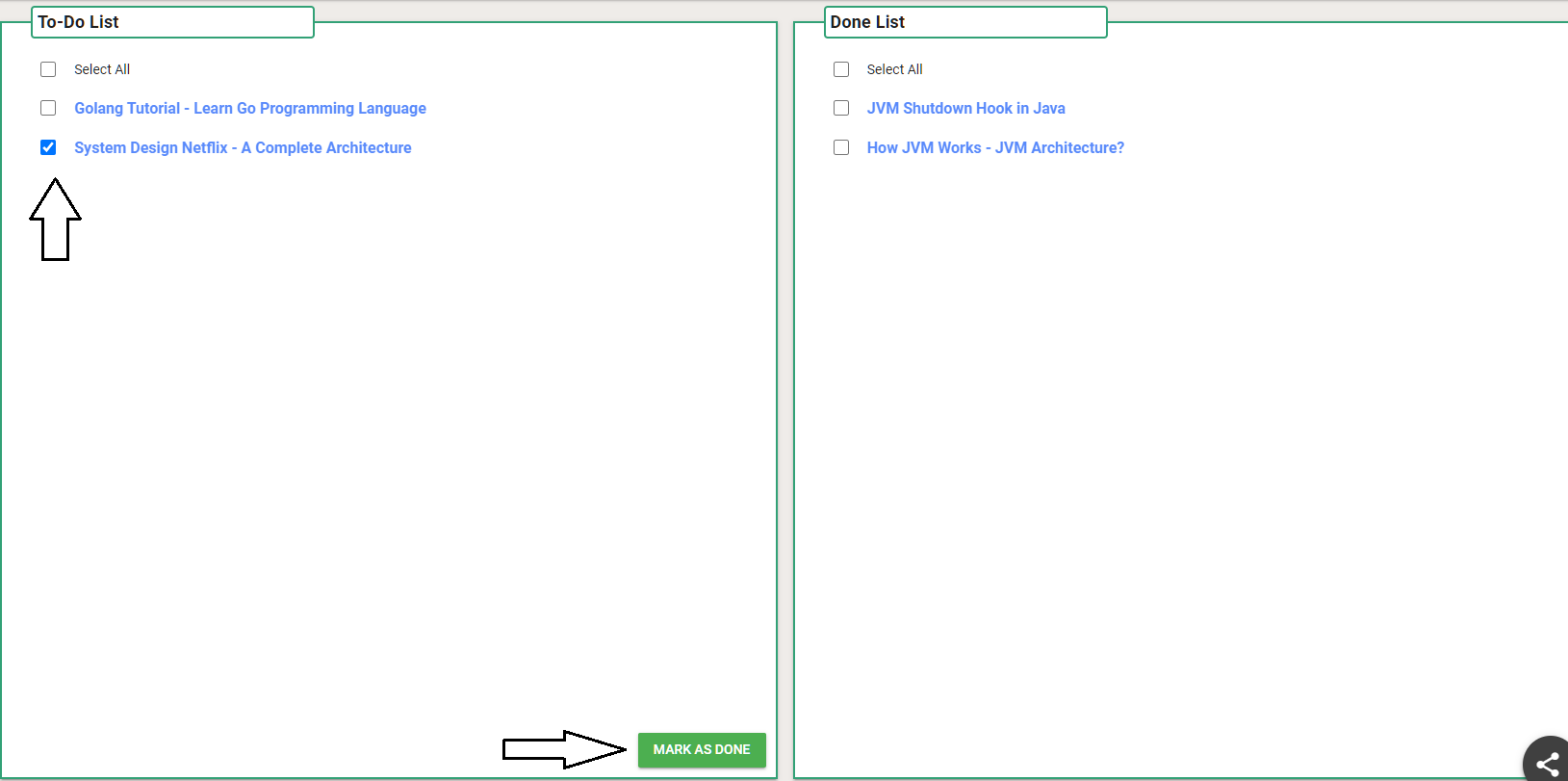 5. Once you click, it will move to another list as highlighted in the below image: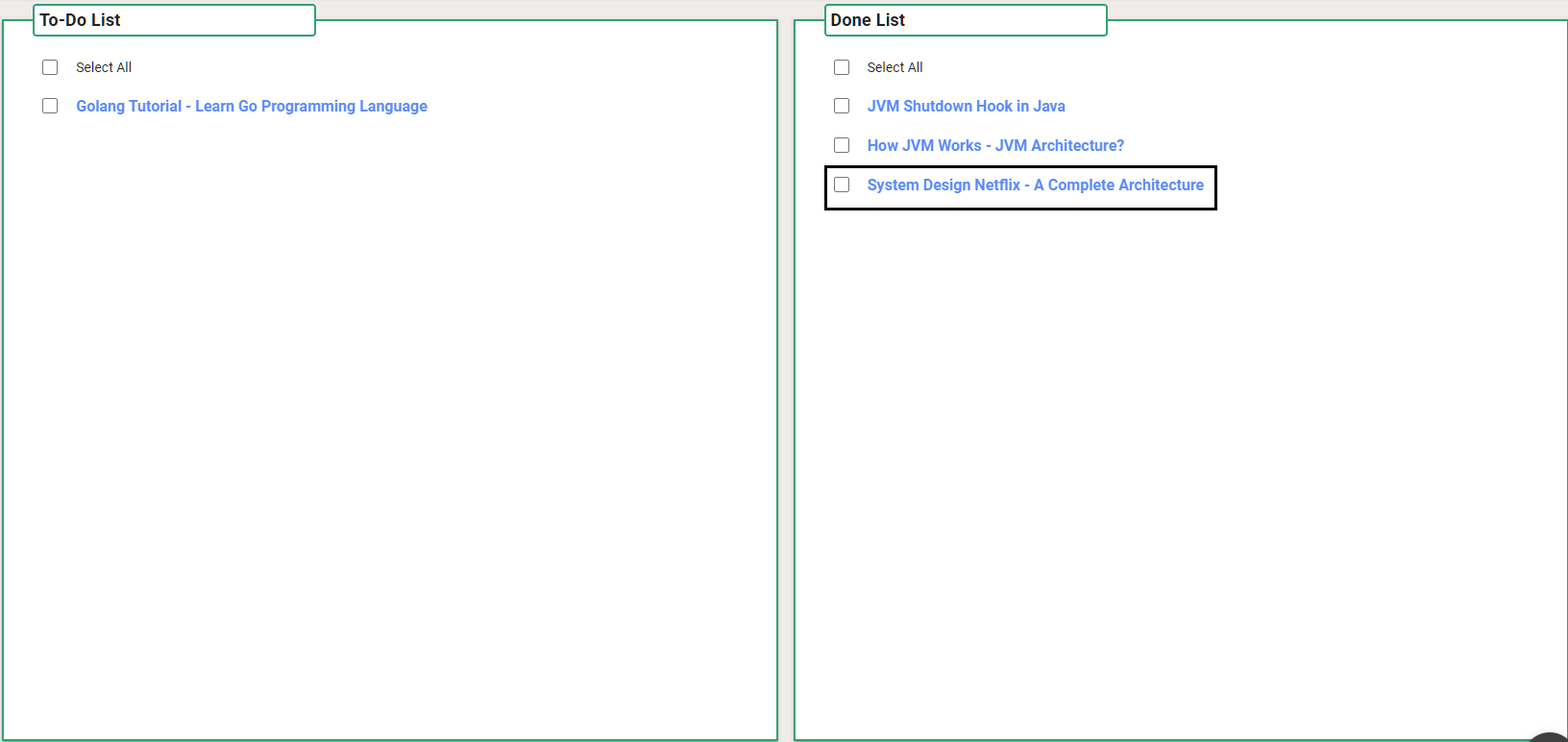 Tip: If you want to remove the article from both the list then open that article and click on Saved option. After that, it will convert into Save for later option and you will find that the article has been removed from both the lists.
If you like GeeksforGeeks and would like to contribute, you can also write an article on the write portal and mail your article to contribute@geeksforgeeks.org. See your article appearing on the GeeksforGeeks main page and help other Geeks.

My Personal Notes
arrow_drop_up