Half Adder in Digital Logic
Half Adder ( HA )
The addition of 2 bits is done using a combination circuit called a Half adder. The input variables are augend and addend bits and output variables are sum & carry bits. A and B are the two input bits.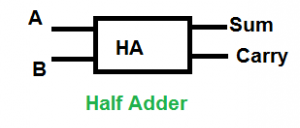 Truth Table:
Here we perform two operations Sum and Carry, thus we need two K-maps one for each to derive the expression.
Logical Expression:
1) for Sum: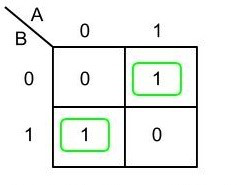 Sum = A XOR B
2) for Carry:

Carry = A AND B
Implementation: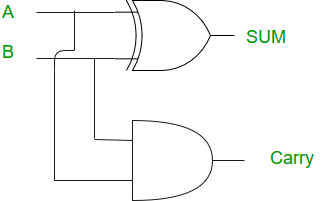 Note:
Half adder has only two inputs and there is no provision to add a carry coming from the lower order bits when multi addition is performed.
Please write comments if you find anything incorrect, or you want to share more information about the topic discussed above

My Personal Notes
arrow_drop_up