GUI stands for Graphical User Interface.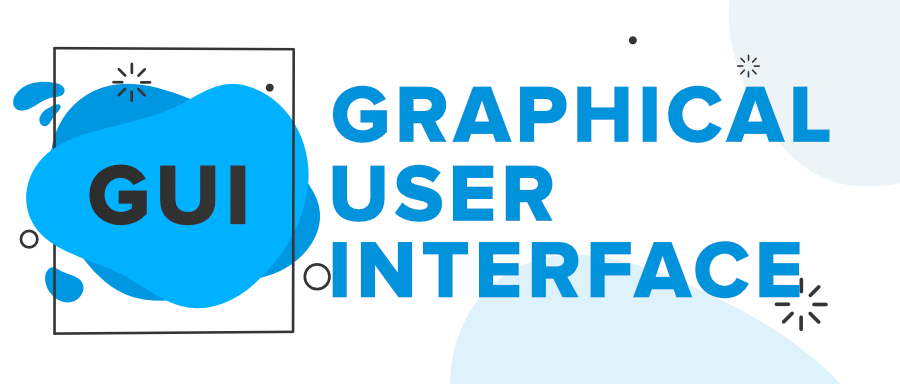 GUI is a user-friendly interface used to communicate with the help of electronic devices. It displays all the contents whether a text file or an object or pictures or videos and all the things that a user wants to visualize. It interacts well and can be used everywhere whether a mobile phone, tablet, laptops, Personal Computer and all the other electronic devices. It can be used best in the gaming side where the resolution is being considered.
The basic GUI format is represented in the form of the diagram:

History of GUI
Earlier, there was no GUI so people used to interact with the command-line interface(CLI). The CLI was not that friendly to use and the end-user was not familiar with all the commands. So to bridge this gap, GUI was introduced. The main aim of the GUI was to make the applications much more user-friendly. People love when the task which they want to perform gets done easily and in an efficient manner.
GUI stresses one of the most important aspects which is "ease of use".
The basic structure of GUI using implied authority is given by the following diagram

Characteristics
As mentioned above they are user-friendly i.e very easy to use.
A GUI consists of different characteristics such as Menu, Tabs, Pointers and many more kinds of stuff
The icons represent on the user interface represents the software or the file or some application required on the screen.
Advantages
User Interface is pretty simple and convenient for the beginners to understand.
It is very intuitive and user friendly and can be used by anyone.
End-user need not memorize commands to perform actions in the application.
Disadvantages
A bad GUI always create a problem for the gamer's as it creates a bad impact for them
A GUI which is not user-friendly can mislead the user and the efficiency of completing the work reduces.
My Personal Notes
arrow_drop_up