GRE Quiz | GRE Quantitative 2 | Question 18
Question 18 – 20 are based on common data.
The histogram given below is showing the statistics for spectator in ICC tournament: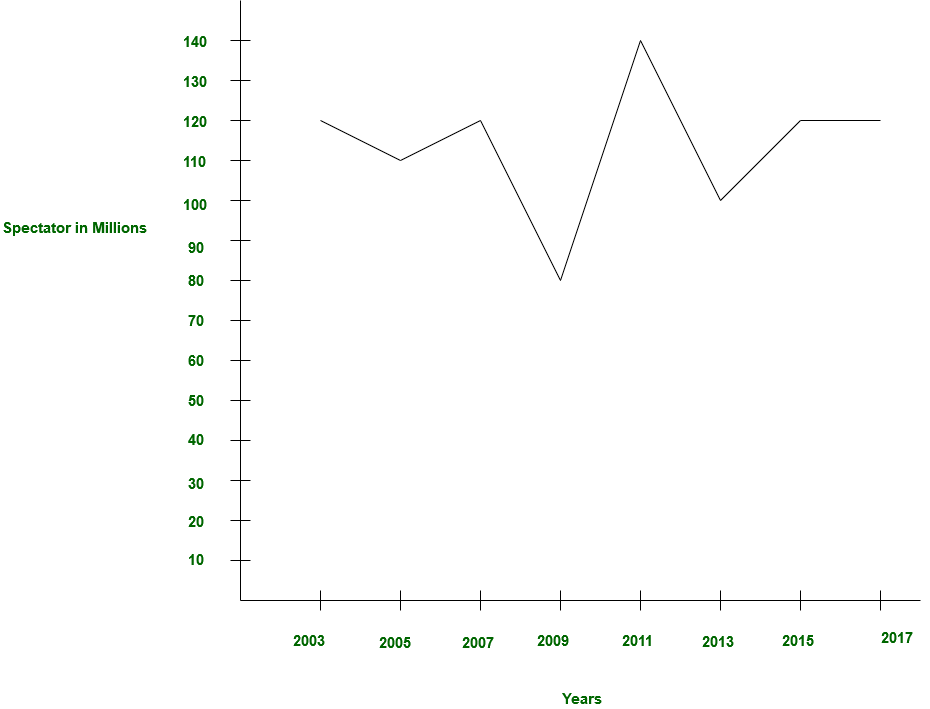 In 2011 spectator were highest in numbers and the average cost for one ticket was $15 then how much revenue was collected in 2011 in $ from tickets?
(A) $1,40,000 million
(B) $1,50,000 million
(C) $21,00,000 million
(D) $1,80,000 million
(E) Insufficient data

Answer: (C)
Explanation: In 2011:
1,40,000 Million tickets were sold then total revenue generated from tickets:
1,40,000 * $15 = $21,00,000 million 
So, option (C) is correct.
Quiz of this Question
Attention reader! Don't stop learning now. Get hold of all the important DSA concepts with the DSA Self Paced Course at a student-friendly price and become industry ready.
My Personal Notes
arrow_drop_up