GeeksforGeeks Tech Talk at GLA University – Jan 2018
A workshop on Competitive programming was held by GeeksforGeeks-GLA University on 25 January, 2018 at GLA University Campus. It was highly honourable to have a great personality and dignitary of the event Mr SANDEEP JAIN ( Founder & CEO of GeeksforGeeks ) as the chief guest of the Occasion. The entire event was arranged by our Campus Ambassador Vishal Gupta, with an aim to prepare students for inter-university, national and international programming contests and similar event.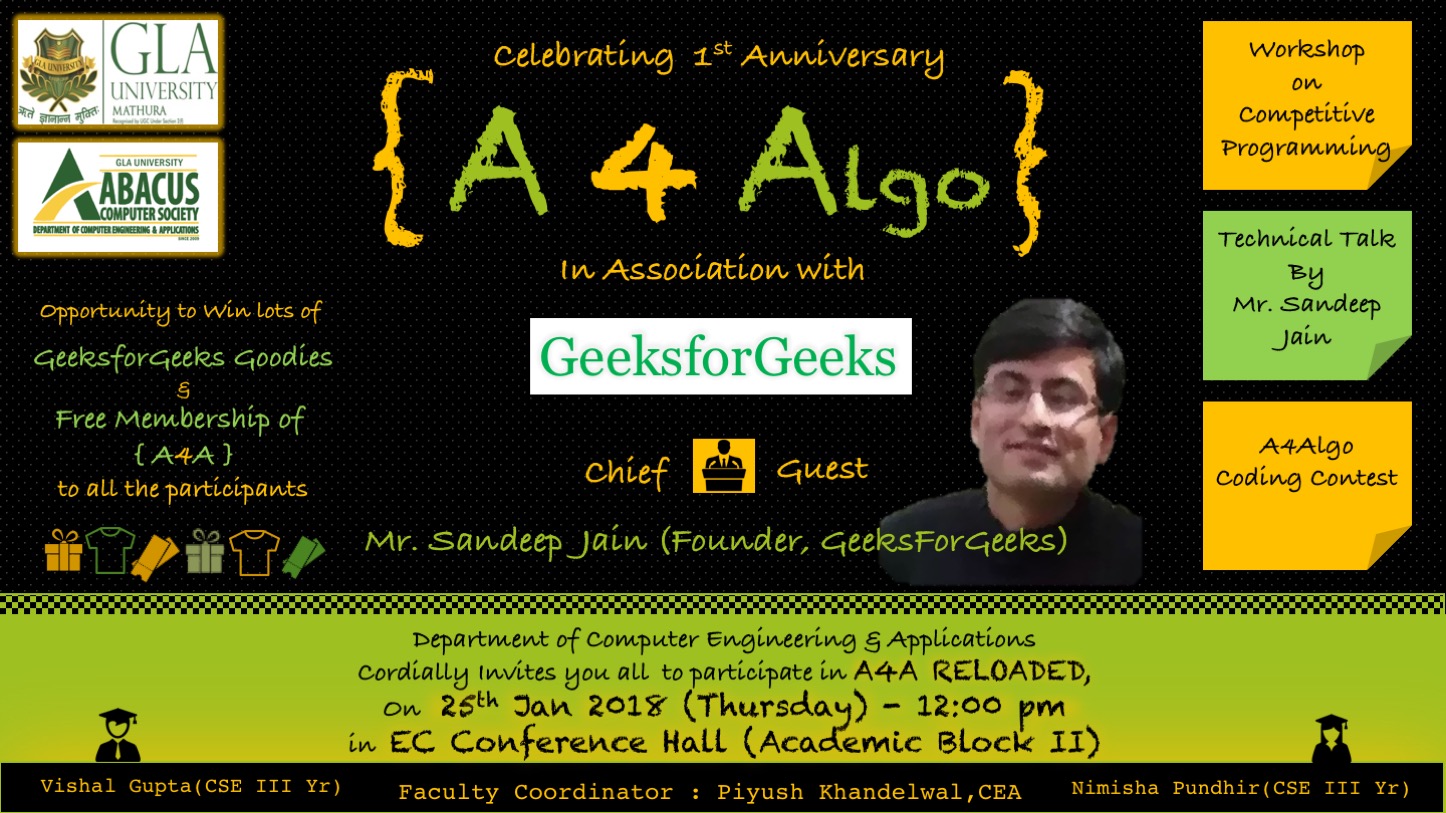 College Name: GLA University
Website Link of the event : GeeksforGeeks Workshop
Date of event : 25th January, 2018 (Thursday)
Last date of Registration : 24th January 2018
Contact Details of Student Volunteer :
Vishal Kumar Gupta – 7617003388 Aditi Bharadwaj – 7253094640
Nimisha Pundhir – 8057251146 Tarun Garg – 7611918666
Surbhi Agrawal – 9084927499 Shivanshu Tiwari – 7844051087
The workshop was a 3 hour session and a final programming contest of 2 hours was held after the workshop.
The major topics covered during the workshop were:

Introduction to Competitive programming.
How Competitive programming is helpful
Coders who made big!
Introduction to Online judge, namely SPOJ.
Components of Problem Solving.
Competitions held over Globe.
Algorithm to be followed for further Geek classes.
Guest of Honour

Hall of Coders!
Interaction during the Tech talk

Insights of the Workshop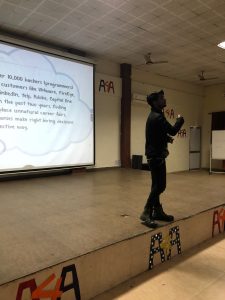 Geek Friends at Work

The Workshop provided participants with the opportunity to put their newly learned strategic thinking skills to immediate work during the Contest.
Insights of the Programming contest

Certificates and goodies were awarded to the winning participants of the programming contest.
Winners of the Contest

Special Thanks to our Partner!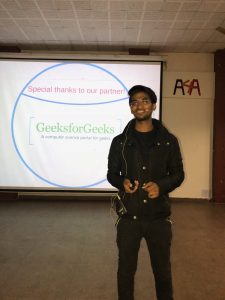 My Personal Notes
arrow_drop_up