College Name : Jalpaiguri Government Engineering College.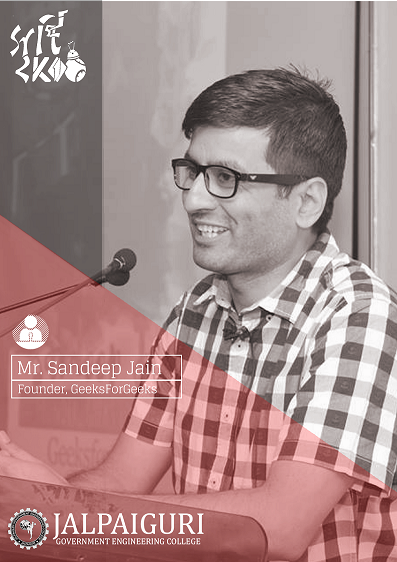 Website : https://www.sristi.tech
Date of Event : 8th February, 2018
Contact Details of Student Volunteer:
1. Kundan Kumar Jha
Mobile : 8013961194
Email : kkj1931@cse.jgec.ac.in
2. Shivam Kumar Dubey
Mobile : 8100639490
Email : skd1915@cse.jgec.ac.in
My Personal Notes
arrow_drop_up
---
---
If you like GeeksforGeeks and would like to contribute, you can also write an article using contribute.geeksforgeeks.org or mail your article to contribute@geeksforgeeks.org. See your article appearing on the GeeksforGeeks main page and help other Geeks.
Please Improve this article if you find anything incorrect by clicking on the "Improve Article" button below.