"GeeksforGeeks and ACM VIT Association – March 2018"
Code2Create is a 36-hour hackathon that welcomes innovators from all across India. The six tracks of this hackathon deal with major contemporary topics and include FinTech, Education, Healthcare, Smart Cities, AR/VR and Space . Cash prizes worth 50k to be won and loads of freebies including stickers, pens, t-shirts and more to be given away!
To keep your creative juices flowing we have fun mini-events lined up throughout the hackathon! Also, free food and refreshments to be provided to keep the energy levels up at all times. Watch out for a few influential individuals who are set to grace the occasion!
A thrilling tech sprint awaited by all techies, Code2Create saw an explosion of technicality. Code2Create is all about designing, building and creating; a place where graphic designers, software developers, app developers and web developers collaborate intensively on projects. It is an outburst of technology, a tech marathon – it is Code2Create.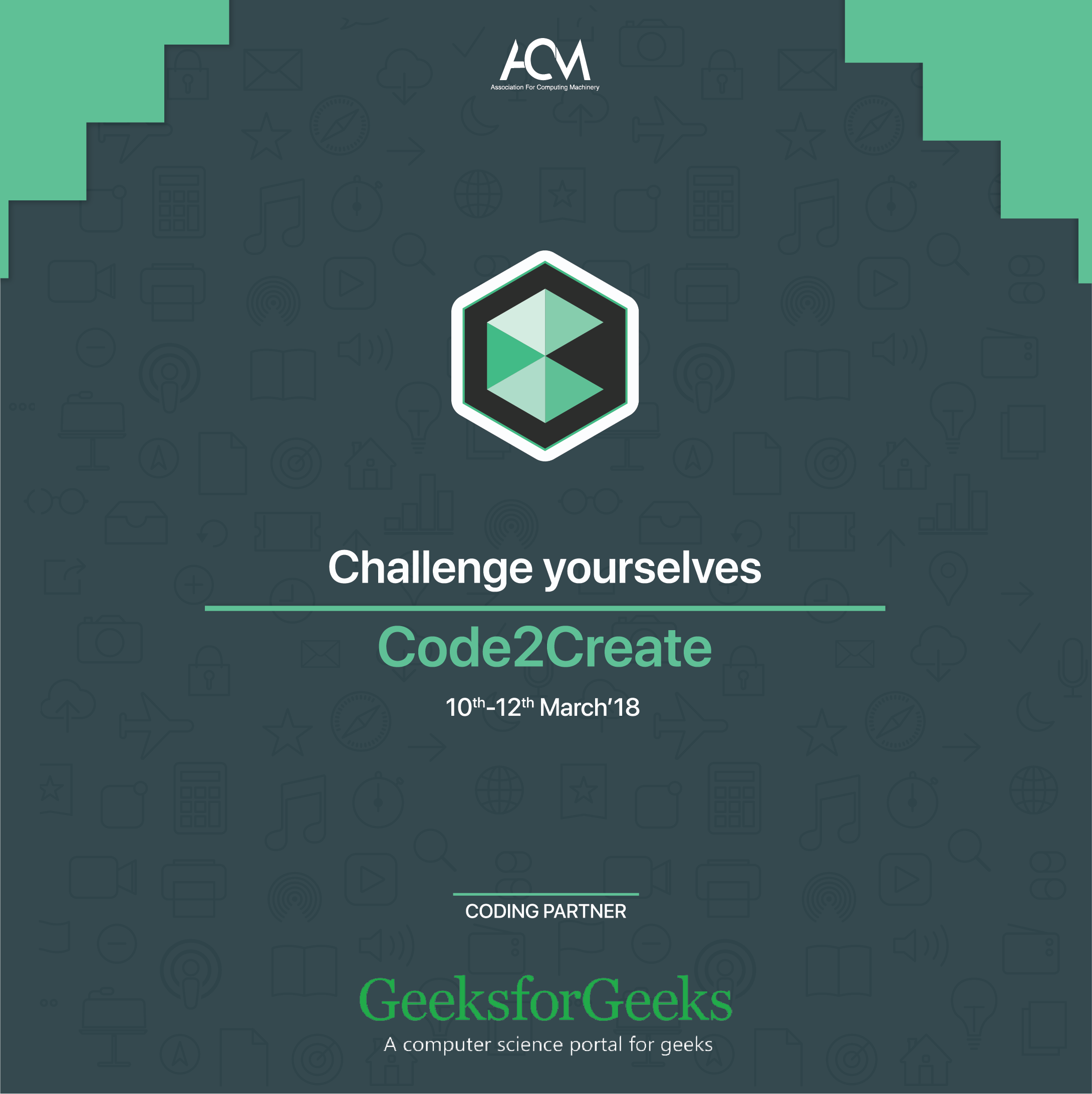 More details: http://c2c.acmvit.in
Event Facebook link- https://www.facebook.com/code2create/
Event Instagram link- https://www.instagram.com/c2c.acmvit/
Event Registration link- http://skll.in/code2create18
College Name : VIT VELLORE
Website Link of the event : http://c2c.acmvit.in/
Date of event : 10-12 MARCH 2018
Last date of Registration : 11 MARCH 2018
Contact Details of Student Volunteer :
AKASH TUSHAR
+91 8940542840
My Personal Notes
arrow_drop_up