GATE | GATE-CS-2014-(Set-2) | Question 65
The number of distinct minimum spanning trees for the weighted graph below is ____




(A) 4
(B) 5
(C) 6
(D) 7

Answer: (C)
Explanation: Below diagram shows a minimum spanning tree. Highlighted (in green) are the edges picked to make the MST.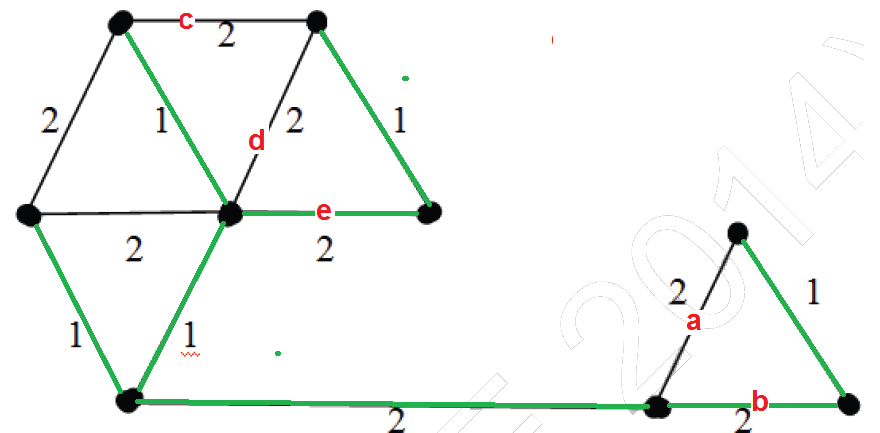 In the right side of MST, we could either pick edge 'a' or 'b'. In the left side, we could either pick 'c' or 'd' or 'e' in MST.
There are 2 options for one edge to be picked and 3 options for another edge to be picked. Therefore, total 2*3 possible MSTs.

Quiz of this Question
Attention reader! Don't stop learning now. Practice GATE exam well before the actual exam with the subject-wise and overall quizzes available in GATE Test Series Course.
Learn all GATE CS concepts with Free Live Classes on our youtube channel.
My Personal Notes
arrow_drop_up