GATE | GATE-CS-2004 | Question 81
Let G1 = (V, E1) and G2 = (V, E2) be connected graphs on the same vertex set V with more than two vertices. If G1 ∩ G2 = (V, E1 ∩ E2) is not a connected graph, then the graph G1 U G2 = (V, E1 U E2)
(A) cannot have a cut vertex
(B) must have a cycle
(C) must have a cut-edge (bridge)
(D) has chromatic number strictly greater than those of G1 and G2

Answer: (B)
Explanation:
The most intuitive approach should be to try to construct the graph according to the given requirements and then try to eliminate the options.
Refer to the below image for the detailed explanation.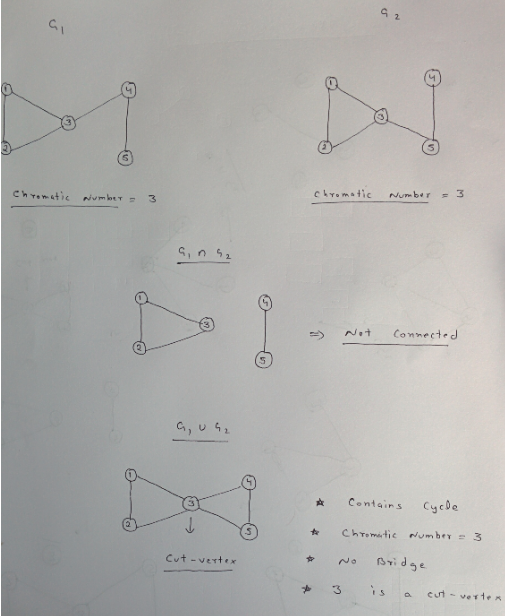 This solution is contributed by Pranjul Ahuja.
Quiz of this Question
My Personal Notes
arrow_drop_up