Finding Connected Wi-Fi Password in a Windows System
Windows is one of the most famous and commonly used operating systems in computers, Now when we connect any Wi-Fi network to our system it saves all the credential data to a particular WLAN network and used in the future while connecting with them. In this article, we will look into the process of finding the Wi-Fi password of the connected network in a Windows machine.
Following steps, we're going to use to find the password of Wi-Fi connected currently:
Step 1: Open the Control Panel app by searching the "control panel" in the search box, as shown in the below image.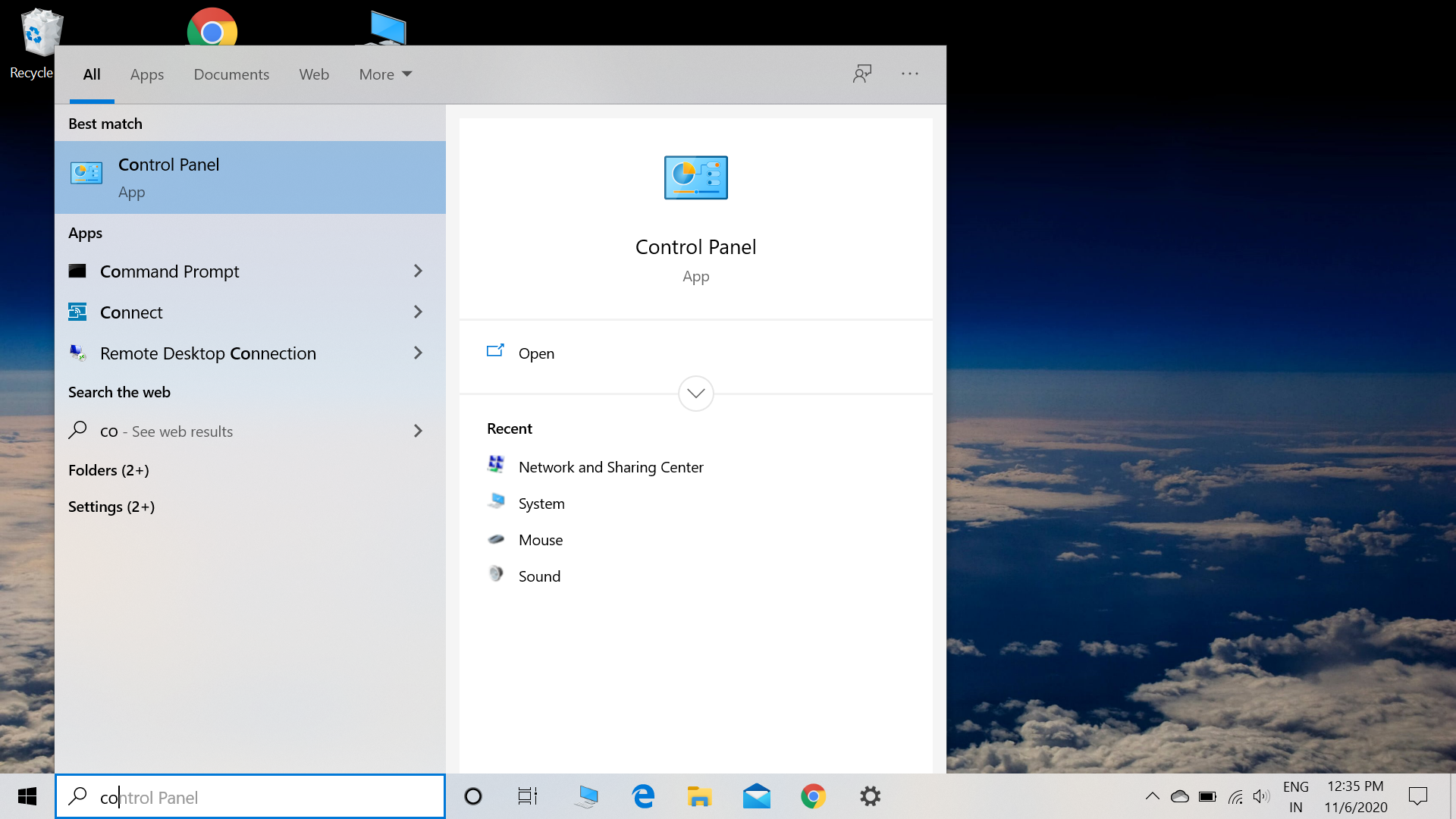 Step 2: Navigate to the category section and select large icons.
Step 3: After selecting large icons another adjust setting window appears , Now select network and sharing center.
Step 4: Here we see the active network data with its name and type. Now Click on the connected network name–
Step 5: Here a pop-up window of Wi-Fi status which includes its connectivity, duration, and max speed. Now click on wireless properties:
Step 6: Clicking on wireless properties a pop-up window of its network properties open with two sections:
Now we choose security and another window opens having our secret code.
Step 7: Check the show character block, You'll get the password.
So, here was the full process for finding the password in just 7 steps.
My Personal Notes
arrow_drop_up