Difference Between Ubuntu and Red Hat Linux
Ubuntu is a Linux based Operating System and belongs to the Debian family of Linux. As it is Linux based, so it is freely available for use and is open source. It was developed by a team "Canonical" lead by Mark Shuttleworth. The term "ubuntu" is derived from an African word meaning 'humanity to others'. The Chinese version of Ubuntu is used for running the world's fastest supercomputer. Google's self-driving car uses the stripped version of ubuntu.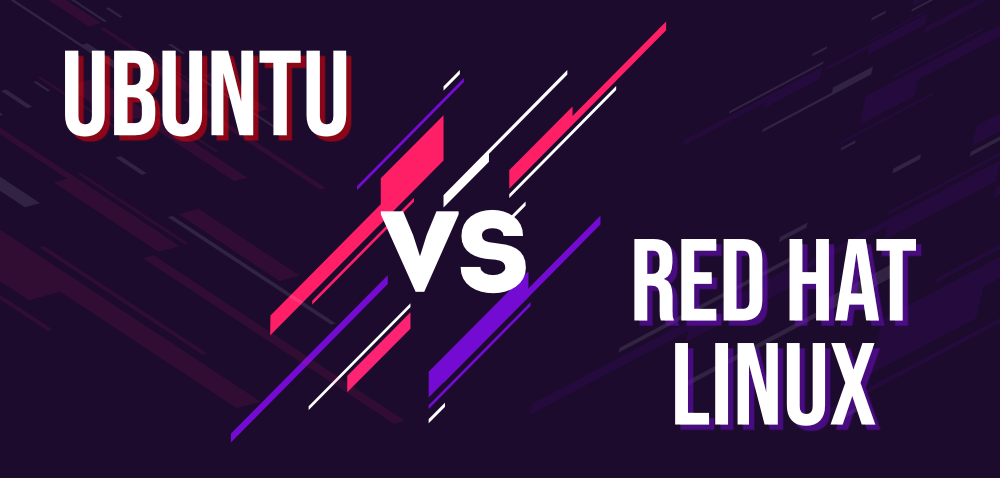 Red Hat Enterprise Linux or RHEL, is a Linux-based operating system that is designed for businesses. It is the successor of Fedora's core. It is also an open-source distribution like a fedora and other Linux operating systems. It is more stable than Fedora but less cutting-edge as compared to Fedora. Red Hat is generally sold through the annual and monthly subscription which includes the technical support and Red Hat network. It was introduced in 1994 and it is mainly developed for corporate purposes. It is more stable among all the other Linux based operating systems.
Difference between Ubuntu and Red Hat Linux
| | | |
| --- | --- | --- |
| S.NO. | Ubuntu | Red Hat Linux/RHEL |
| 1. | Developed by canonical. | Developed by Red Hat Software. |
| 2. | Ubuntu was initially released on 20 October 2004. | RedHat was initially released on 13 may 1995. |
| 3. | Ubuntu is used for desktops or on server. | RHEL can be used on desktops, on servers, in hypervisors or in the cloud. |
| 4. | Latest Ubuntu consists of the Gnome environment by default, though it allows you to change the same. | Latest RHEL consists of Gnome based on the GTK+ 2 graphical toolkit environment by default, though it allows you to change the same. |
| 5. | Ubuntu is for general use or server use. | RHEL is generally business oriented or for commercial use. |
| 6. | Ubuntu is a good option for beginners to Linux. | RHEL is a good option for those who are intermediate in Linux and using it for commercial purposes. |
My Personal Notes
arrow_drop_up