Difference between TDM and FDM
Prerequisite – Frequency division and Time division multiplexing
Time Division Multiplexing (TDM):
TDM is the multiplexing technique. TDM works with digital signals likewise as analog signals. In TDM, synchronization pulse is important. TDM share the timescale for the various signals. It have two types:
1. Synchronous TDM
2. Asynchronous TDM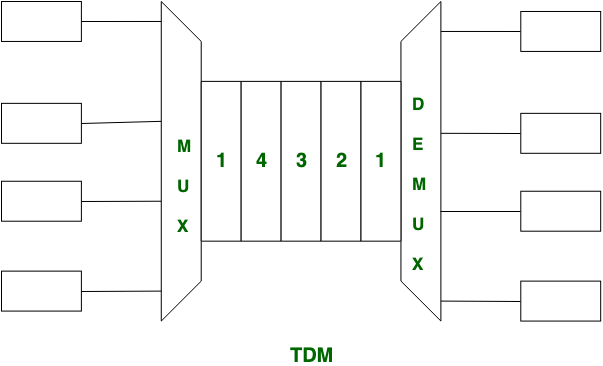 Frequency Division Multiplexing (FDM):
FDM is the multiplexing technique which is used in analog system. In FDM, Guard band is required and the spectral efficiency of FDM is low. In FDM, Bandwidth(B) is committed to the different sources.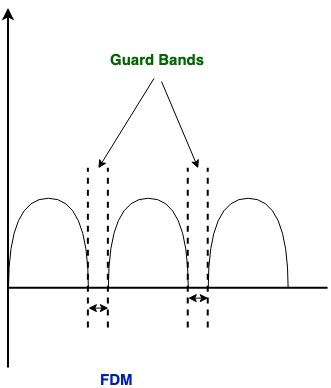 Let's see that the difference between TDM and FDM:
| S.NO | TDM | FDM |
| --- | --- | --- |
| 1. | TDM stands for Time division multiplexing. | FDM stands for Frequency division multiplexing. |
| 2. | TDM works with digital signals as well as analog signals. | While FDM works with only analog signals. |
| 3. | TDM has low conflict. | While it has high conflict. |
| 4. | Wiring or chip of TDM is simple. | While it's wiring or chip is complex rather than simple. |
| 5. | TDM is efficient. | While it is inefficient. |
| 6. | In TDM, time sharing takes place. | While in this, frequency sharing takes place. |
| 7. | In TDM, synchronization pulse is necessary. | While in it Guard band is necessary. |
My Personal Notes
arrow_drop_up