Difference between TCP and RTP
1. TCP :
TCP is a connection oriented protocol in which the communicating devices establish a connection before transmitting data and close the connection after transmitting the data.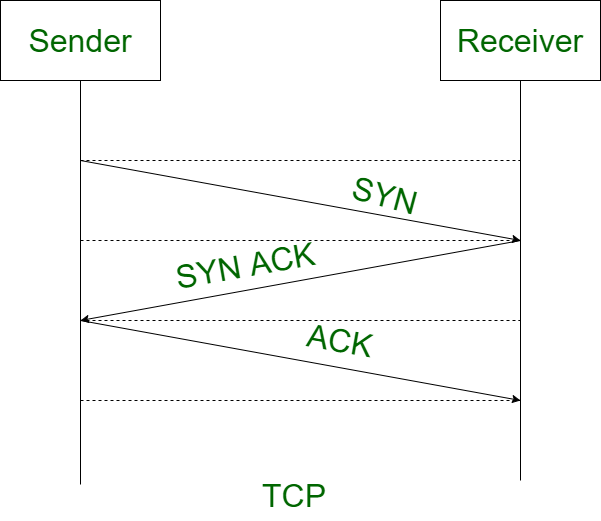 2. RTP :
Real-Time Transport Protocol (RTP) is a network protocol which is used for delivering audio and video over networks. RTP is basically used in communication and entertainment systems that involve streaming media.
Here are difference between TCP and RTP :
| TCP | RTP |
| --- | --- |
| TCP stands for Transmission Control Protocol. | RTP stands for Real-time Transport Protocol. |
| TCP is a connection-oriented protocol that means the communicating devices establish a connection before transmitting data and close the connection after transmitting the data. | RTP is a network protocol which is used for delivering audio and video over networks. |
| It is a lossless protocol. | It is a stateless protocol. |
| It is a slow process. | It is faster than TCP. |
| TCP also provides flow control. | It does not provide flow control. |
| It cannot tolerate packet loss. | It can tolerate packet loss. |
| TCP is not generally used for real-time streaming. | RTP is used for real-time streaming. |
| TCP is more reliable. | RTP is less reliable. |
My Personal Notes
arrow_drop_up