Difference between Schema and Database
Database:
Database may be a common term in today's life. several enterprises, firms, organisation, institutes, etc. needs a system to store their information in a very well-formatted type in order that it might be simple to retrieve a helpful data out of it. whereas planning a information.
Schema:
Schema is such that describes the structural read of a information that confirms the tables that will be concerned in making a information, the table's attributes and their association.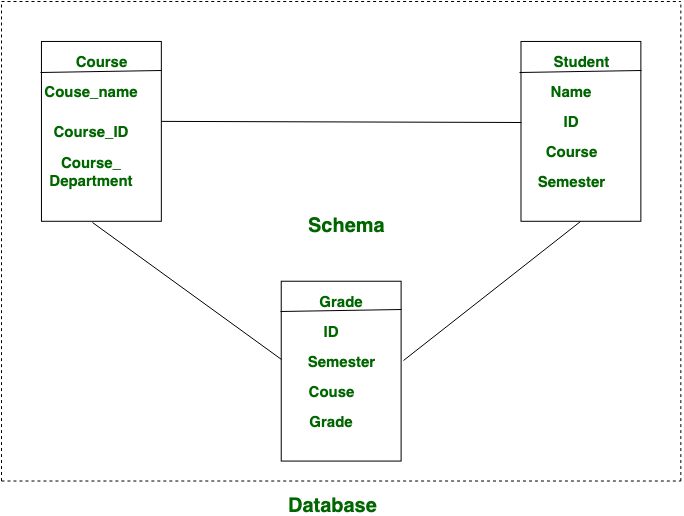 Let's see the difference between Schema and Database:
| S.NO | Schema | Database |
| --- | --- | --- |
| 1. | Schema may be a structural read of a info or database. | The info or database may be a assortment of reticulate knowledge. |
| 2. | Schema once declared mustn't be changed often. | Knowledge during a info or database keeps on change all time, therefore database or info modifies often. |
| 3. | In schema, Tables name, fields name, its sorts as well as constraints are included. | Database or info includes such schema, records, constraints for the information. |
| 4. | For a info, Schema is specified by DDL. | In a database, The operations such as updates and adds are done using DML. |

My Personal Notes
arrow_drop_up