Difference between RAD Model and Waterfall Model
Waterfall Model:
Waterfall Model is also known as Classical or Traditional Model. Sometimes It is referred as linear-sequential life cycle model because all phases involve in this model completed one by one in linear fashion. In this model, we get software after completion of all coding phase. This model is basically used for small projects. There exist only one cycle in waterfall model.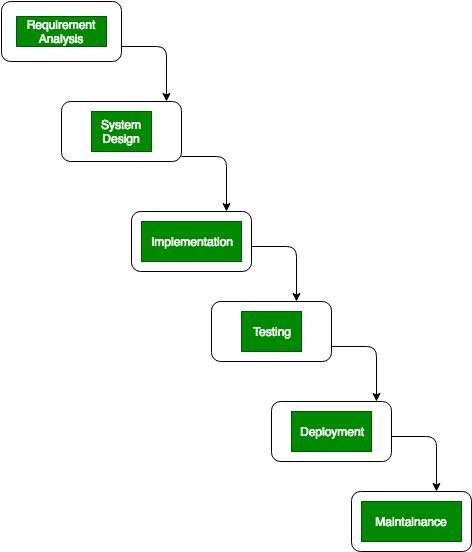 RAD Model:
RAD model stands for Rapid Application Development and it is the type of Incremental Model. It can't handle large project but it can handle small project as well as medium project. In RAD model any changes can be made in any stages but in waterfall it can't be happen.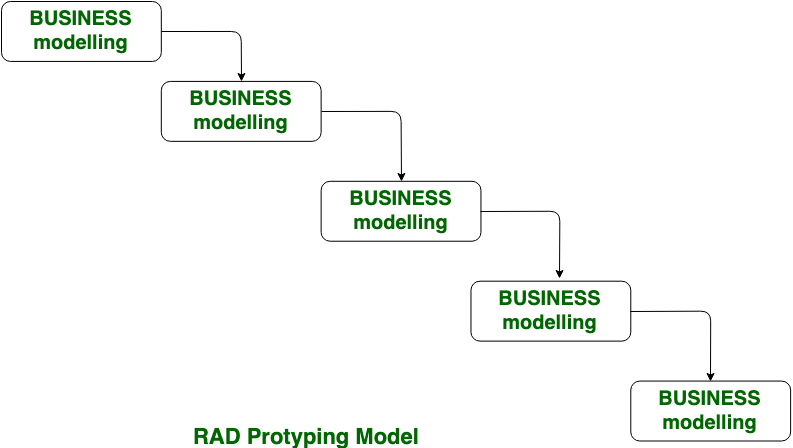 Difference between RAD Model and Waterfall Model:
| S.No | Waterfall Model | RAD Model |
| --- | --- | --- |
| 1. | Waterfall model known as Classical/Traditional Model. | RAD stands for Rapid Application Development. |
| 2. | There is high amount risk in waterfall model. | There is low amount risk in RAD model. |
| 3. | In waterfall model large team size is required. | In RAD model small team size is required. |
| 4. | Waterfall model can't handle large project. | RAD model also can't handle large project but usually it is preferred between large and small project. |
| 5. | Any changes can be made in waterfall model only at the beginning. | Any changes can be made in RAD model anytime. |
| 6. | The product of Waterfall model is delivered after the completion of all stages. | The product of RAD model is delivered as soon as possible. |
| 7. | There is long waiting time for running software in waterfall model. | There is less waiting time for running software in RAD model, as its first version is released as soon as possible. |
| 8. | Waterfall model is not compatible with the change in client requirements. | RAD model may work with the change in client requirements. |

My Personal Notes
arrow_drop_up