Difference between LAN and VLAN
LAN stands for Local Area Network is a group of network devices which allow the communication between connected devices. On the other hand VLAN stands for Virtual Local Area Network which is used to enhance the performance of LANs (Local Area Networks).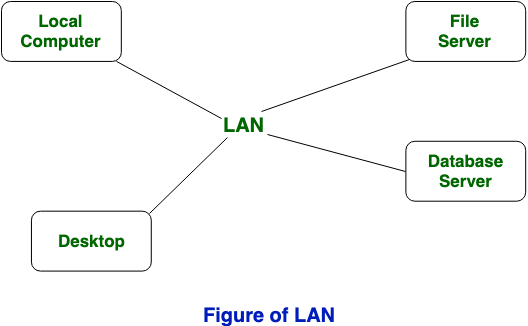 The main difference between LAN (Local Area Network) and VLAN (Virtual Local Area Network) is that LAN work on single broadcast domain on the other hand VLAN works on multiple broadcast domain and In local are network, the Packet is advertised to each device while In virtual local area network, packet is send to specific broadcast domain.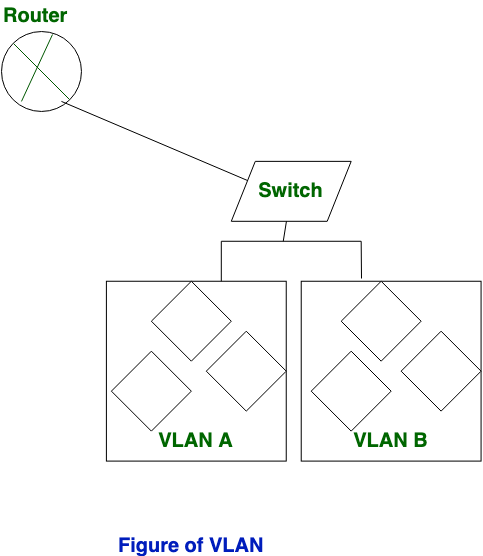 Difference between LAN and VLAN:
| S.NO | LAN | VLAN |
| --- | --- | --- |
| 1. | LAN stands for Local Area Network. | VLAN stands for Virtual Local Area Network. |
| 2. | The cost of Local Area Network is high. | The cost of Virtual Local Area Network is less. |
| 3. | The latency of Local Area Network is high. | The latency of Virtual Local Area Network is low. |
| 4. | The devices which are used in LAN are: Hubs, Routers and switch. | The devices which are used in VLAN are: Bridges and switch. |
| 5. | In local area network, the Packet is advertised to each device. | In virtual local area network, packet is send to specific broadcast domain. |
| 6. | Local area network is less efficient than virtual local area network. | Virtual local area network is greater efficient than local area network. |
My Personal Notes
arrow_drop_up