Difference between GSM and CDMA
GSM stands for Global System for Mobile communication, while CDMA stands for Code Division Multiple Access GSM uses FDMA (Frequency division multiple access) and TDMA (Time division multiple access). GSM supports transmitting data and voice both at once, but CDMA have not this feature.
The main distinction between GSM and CDMA is that in GSM, the customer information is put on a SIM card which can be moved to a new mobile phone. Whereas only mobile phones from a set of whitelisted companies can be used with a CDMA network.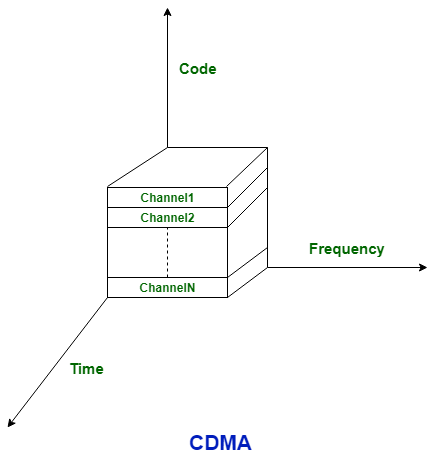 The differences between GSM and CDMA are as follows:
| Serial No. | GSM | CDMA |
| --- | --- | --- |
| 1. Full form | Global System for Mobile communication. | Code Division Multiple Access. |
| 2. Technology used | FDMA(Frequency division multiple access) and TDMA (Time division multiple access). | CDMA(Code division multiple access). |
| 3. Availability | GSM is globally widely used and available. | CDMA is available in fewer countries and carriers. |
| 4. Data speed rate | 42Mbps in HSPA (3G). | 3.6Mbps in CDMA. |
| 5.Features | GSM supports transmitting data and voice both at once. | CDMA does not support this feature. |
| 6. Customer Information | Stored in a SIM card. | Stored in a headset or phone. |
My Personal Notes
arrow_drop_up