Customizing Styles in MS Word
Everything in MS Word is accompanied by a style. A style is a set of pre-defined formatting instructions that you can use over and over again in a document. A style is a specified font, color, and size combination that may be applied to any text in your project. Styles may help your documents seem and feel more professional.
How to Apply Style?
Attention reader! All those who say programming isn't for kids, just haven't met the right mentors yet. Join the Demo Class for First Step to Coding Course, specifically designed for students of class 8 to 12.

The students will get to learn more about the world of programming in these free classes which will definitely help them in making a wise career choice in the future.
To apply a style, select the text on which you want to apply any style. To preview a style, point to it on the Home tab (In the right-most section). Then choose the one which you find appropriate for your selected text.
You can apply any of the predefined styles (That Word provides) using this method/way.
Modifying a Style
Follow the following steps to modify a style:
Step 1: Right-click the style you wish to edit in the Styles group on the Home tab.
Step 2: Choose Modify from the drop-down menu.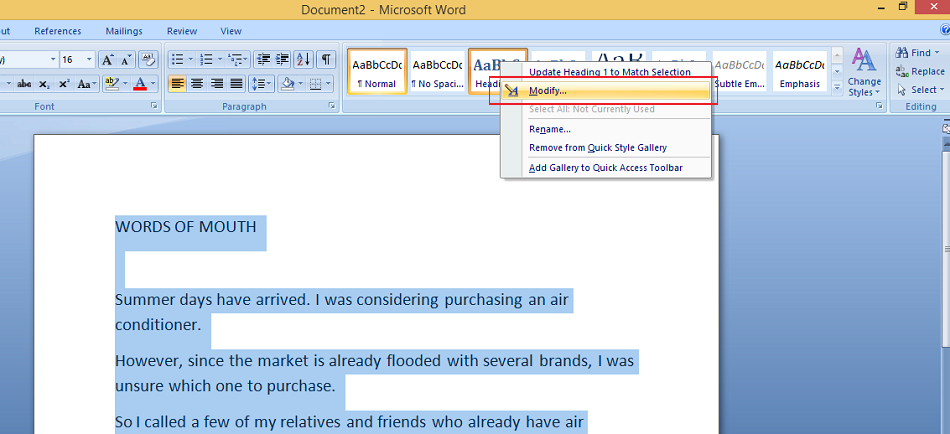 Step 3: A dialogue box (Modify Style) will pop up. Make any formatting adjustments you like, such as font style, size, or color. You can even modify the style's name if you wish. Example: Here we are changing the formatting to Arial Black from Cambria (Headings) and choosing the style based on: "No Spacing"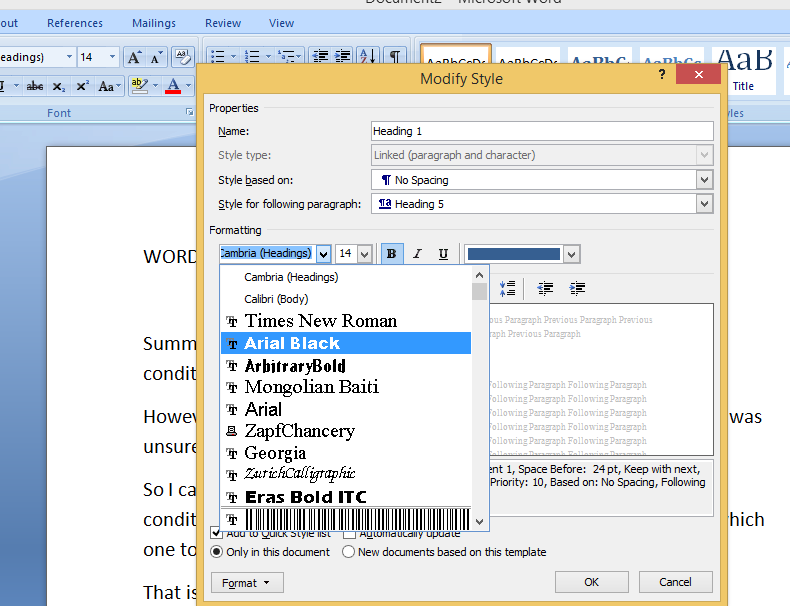 Step 4: To save your changes, click OK.
Step 5: The style will be modified.

Here the formatting of the text has been changed to Arial Black from Cambria (Headings)
Creating New Styles
To create a new style, follow these steps:
Step 1: On the Home Tab, go to the Styles group and in the bottom-right corner, click the arrow.

Step 2: Style Panel Box will pop up. In the bottom left, there is a new style icon, click that icon.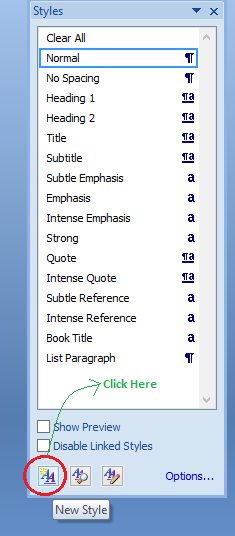 Step 3: A new dialog box – Create New Style from Formatting will be popped up. You can give a name to your created new style (say My Style – M1), decide the style type, font style (say Calibri(Body)), font size (say 12), etc. for this style.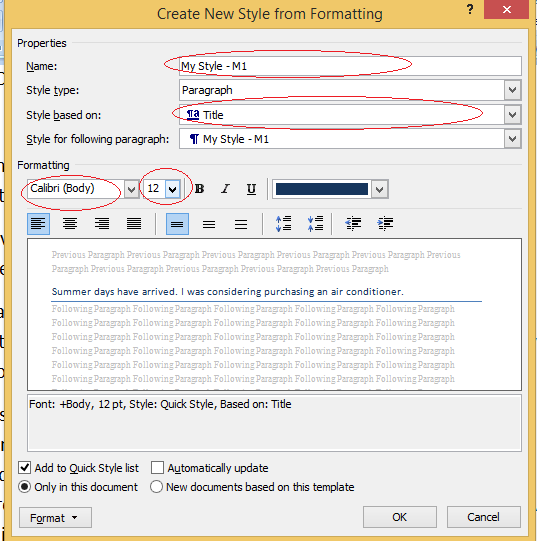 Step 4: Click OK.
Step 5: To the selected text, this style will be applied. It will also appear in the Styles group on the Home tab.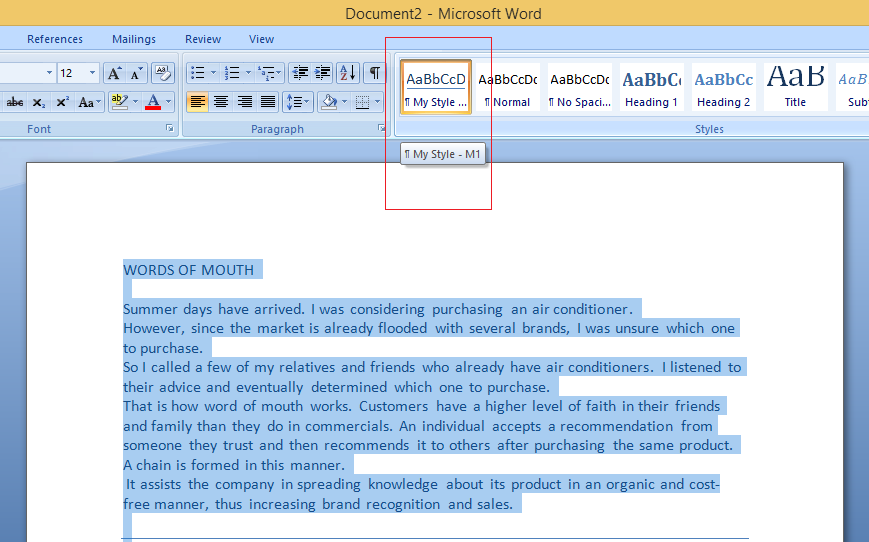 In this way, either you can modify an existing style or create your own new one & you can use it throughout your document.
My Personal Notes
arrow_drop_up