CrunchBang Plus Plus – #!++ | Debian OS Installation
CrunchBang (#!) was a Linux distribution designed by Philip Newborough. The distribution was designed to run on a few system resources. This OS used Openbox window manager instead of a desktop environment. On 6th February 2015, Philip Newborough announced that he has stopped developing CrunchBang, later to continue its development some Linux distributions worked upon it and the most significant distributions are BunsenLabs and CrunchBang++.
CrunchBang Plus Plus #!++ is upgraded with Debian and has new features. The latest release of CrunchBang Plus Plus comes with Debian 8 and Debian 9, where Debian 8 takes space of 600-700 MB and Debian 9 takes space of 1.1 GB. The distribution comes with many features and this OS is best for your old Desktop, consuming very less RAM and Disk space it provides many features and classic look and feel to your old desktop and give it life. To download CrunchBang Plus Plus click here.
Installation
Step 1: Create a virtual Machine following the screenshots below: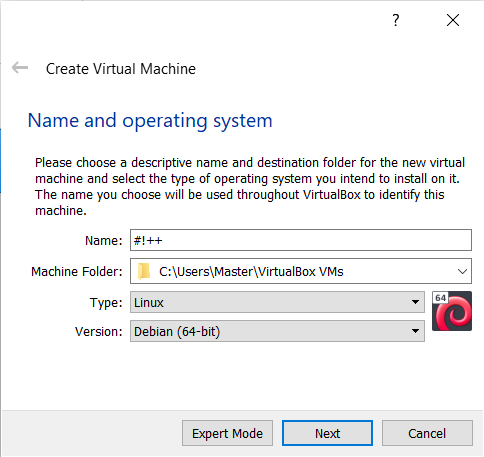 Step 2: Choose your own machine name, Linux and debian 64 bit/32 bit according to your system and downloaded file.

Step 3: Give your machine a suitable RAM. CrunchBang can run on less RAM also.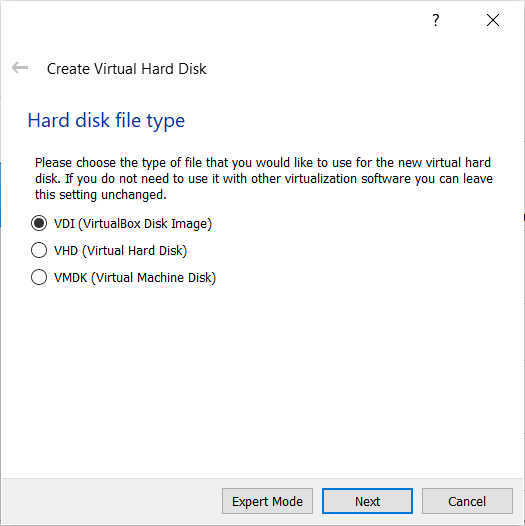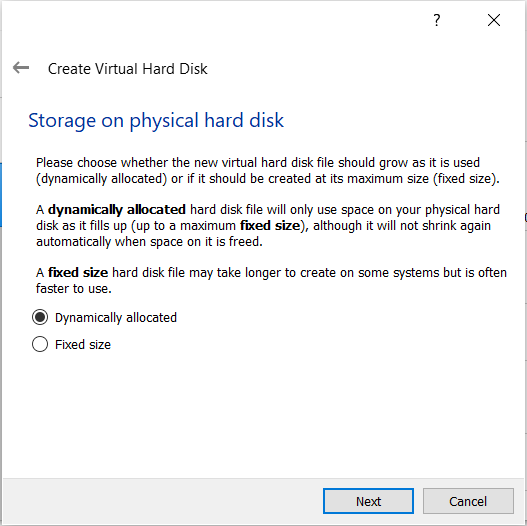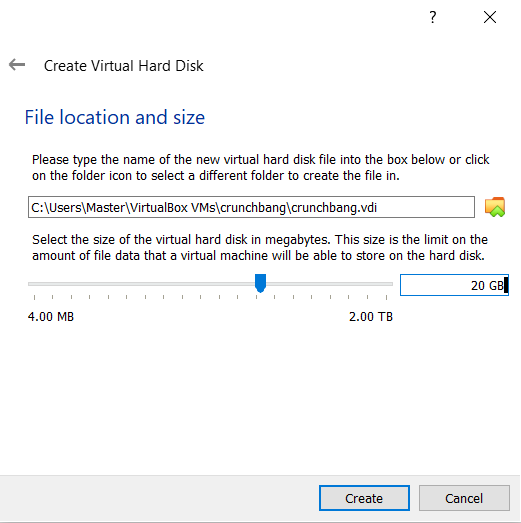 Here, we are giving it only 20 GB of space as we do not need more space, you can choose as per your need. After creating a virtual machine run and choose the downloaded ISO from the official website. If you are doing a fresh installation in PC the next steps to be followed. Also, follow the same steps in VM.
Unlike other Linux distributions the installation part is the same, let us take a quick part of the installation. First few steps are just basic steps where you have to enter your location, keyboard map, Your name, username, and password. For simplicity and quick installation let us see the partition part.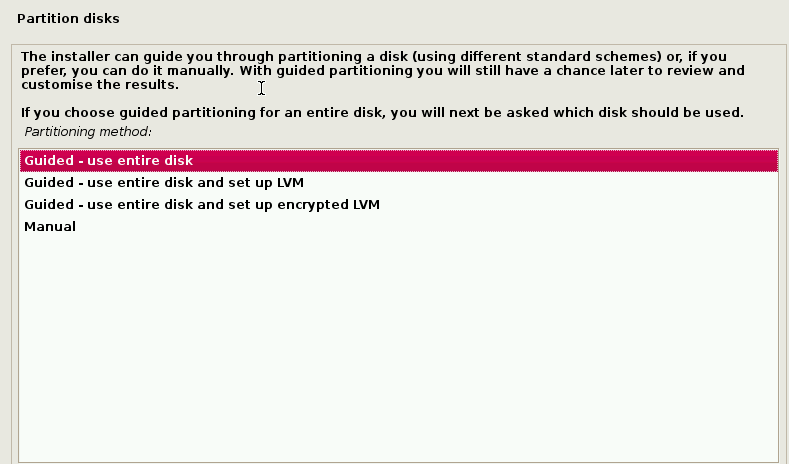 If you are a beginner then choose guided – use entire disk. You can do manual partitions that you want, right now we are choosing guided for faster installation.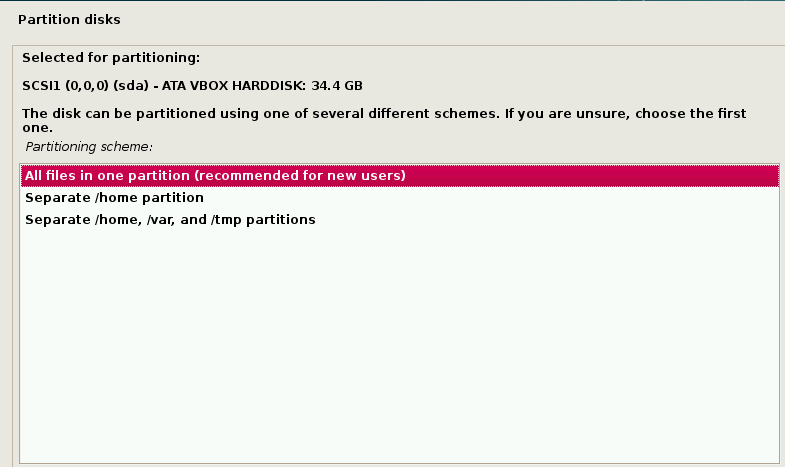 Here we are choosing all files in one partition, you choose separate partitions if you want.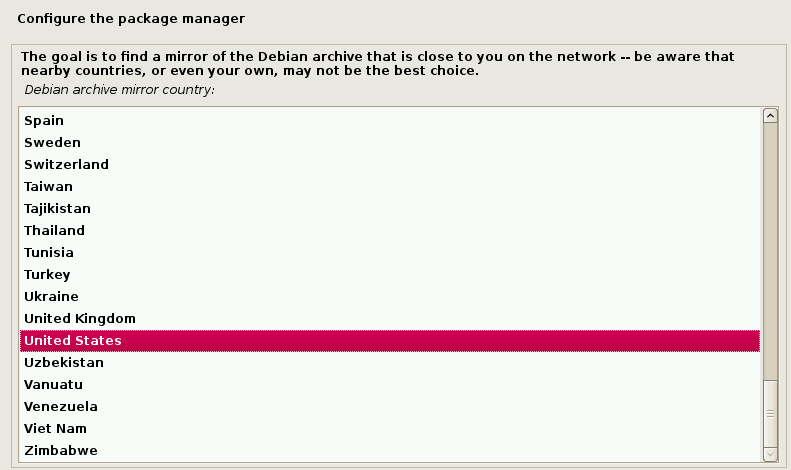 The next step will be for configuring the network mirror, choose the best mirror according to your country, you can also check google for fastest mirrors. In this case, the best mirror is India. In some cases, your country may not be the best mirror.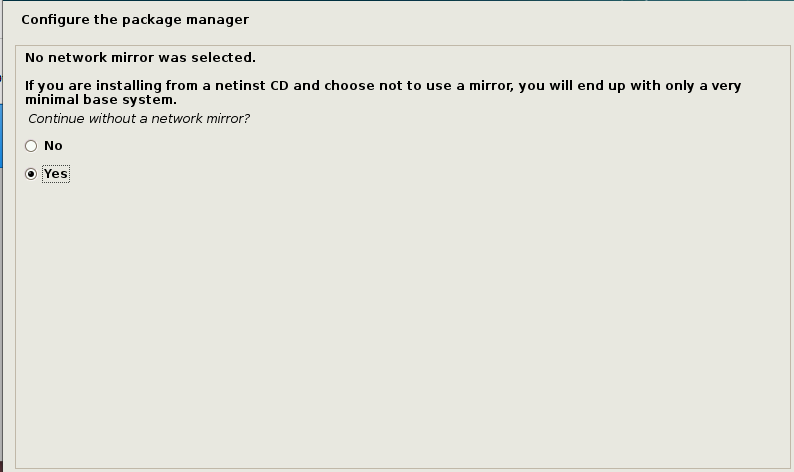 If you do not want to configure the network mirror you can go back and skip this part. The next few steps are to confirm your partitions and installation will be done in a few minutes. Let's jump to the system, next steps, and features.
Setup Process
After booting the system, you will see a dark themed interface within which one panel at the top and on the right side you can see another panel showing system details. A pop up welcome terminal will appear that will help to configure the system and install updates including some essential software's. You can configure that according to your need. Below are some screenshots to help you out.
Step 1: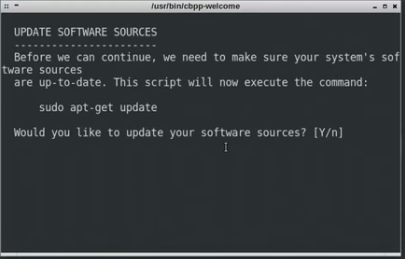 Step 2: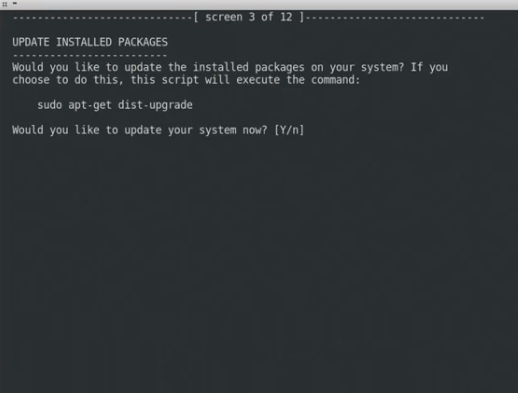 Step 3: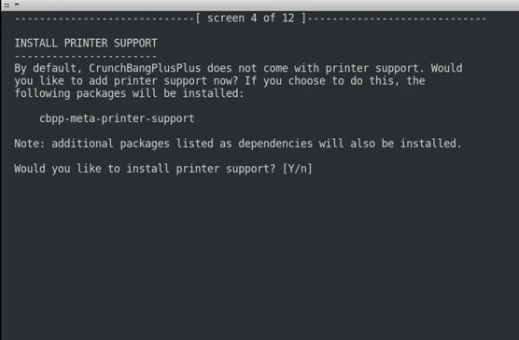 Step 4: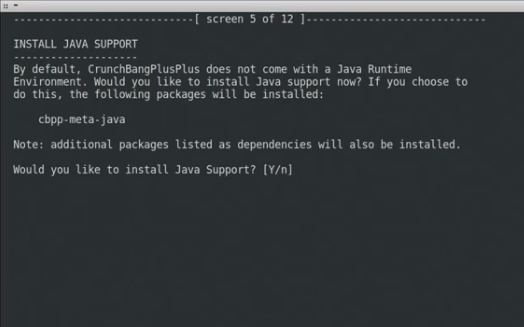 Step 5: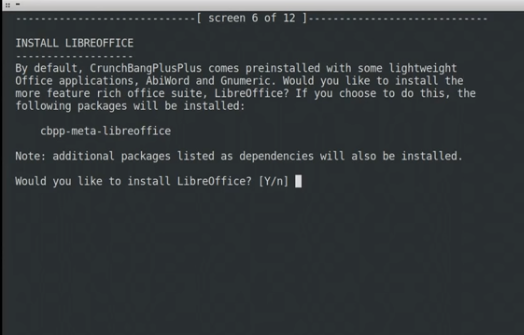 Step 6: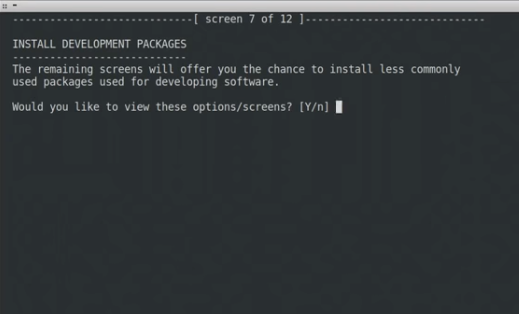 Finished Screen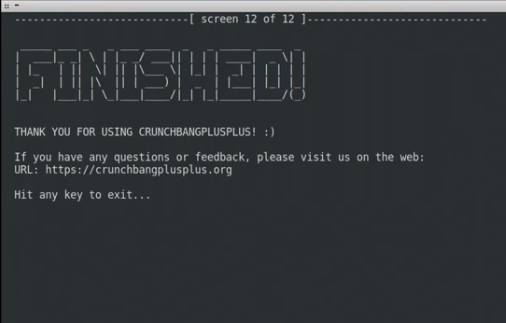 The procedure may change according to your choices, step 6 is a final step for this installation.
Features: CrunchBang Plus Plus comes with many features and amazing thing. Some of the best are:
Fit for Old version Laptops and Desktops
Consumes Less power and RAM
Provides printing support, LibreOffice and other essential tools for working
The latest version comes with debian 9 including a dark theme
The latest .iso provides live mode and no more net install needed, means you do not need to have a internet connection during the installation process
The kernel version is 4.9 and GTK+ 3.22, kernel is not the latest version.
Note: CrunchBang Plus Plus iso now comes with live mode, so if you switch to live mode, then login credentials are as follows:

Username: live
Password: live

My Personal Notes
arrow_drop_up