CountDownTimer in Android with Example
CountDownTimer app is about setting a time that moves in reverse order as it shows the time left in the upcoming event. A CountDownTimer is an accurate timer that can be used for a website or blog to display the count down to any special event, such as a birthday or anniversary. Likewise, here let's create an Android App to learn how to create a simple Countdown App. So let's begin app creation step by step towards its completion.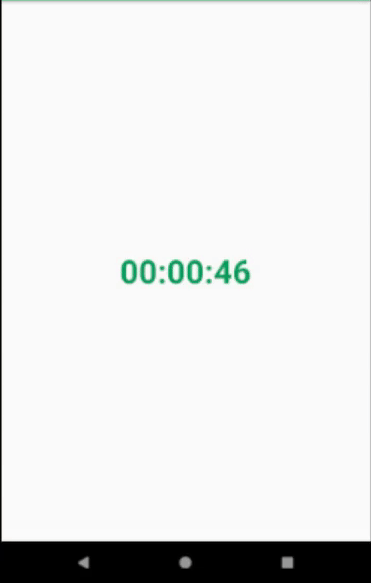 Approach
Step 1: Create a New Project
To create a new project in Android Studio please refer to How to Create/Start a New Project in Android Studio. Note that select Java as the programming language.
Step 2: Working with activity_main.xml file
In the activity_main.xml file add only a TextView to display the CountDownTimer. Below is the complete code for the activity_main.xml file.