Competitive Programming – A Complete Guide
Competitive Programming is a mental sport which enables you to code a given problem under provided constraints. The purpose of this article is to guide every individual possessing a desire to excel in this sport. This article provides a detailed syllabus for Competitive Programming designed by industry experts to boost the preparation of the readers.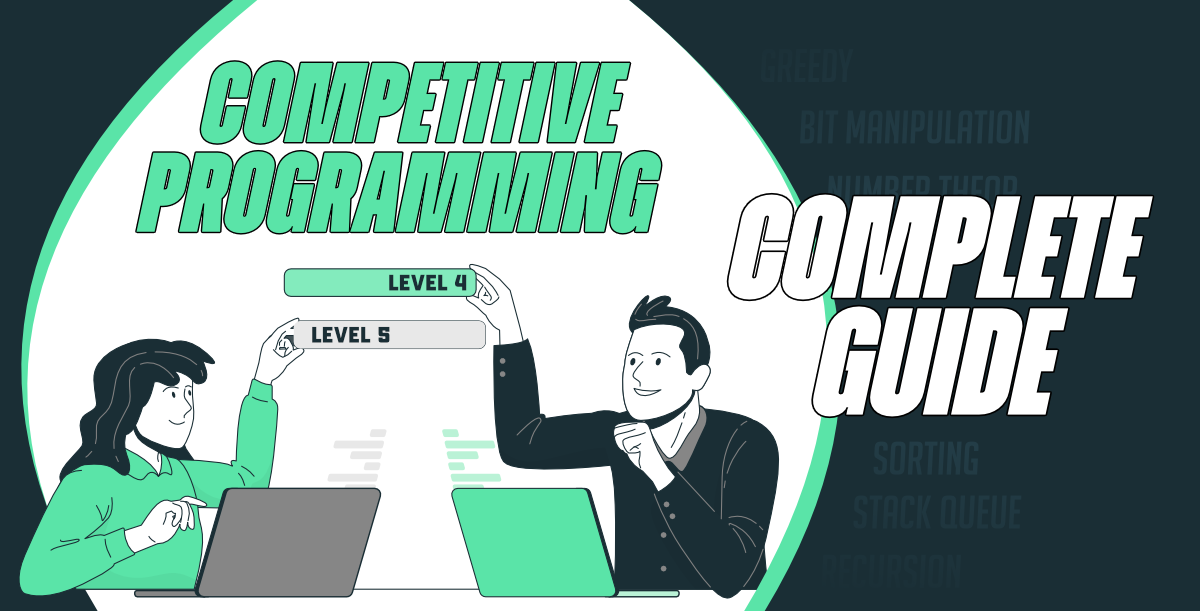 Topic:
Basics, Greedy and Bit Manipulation
Number Theory and Combinatorics
Searching, Sorting and Basic Data Structures
Recursion and Dynamic Programming
You may also check Geeksforgeeks Online Courses to Learn Data Structures and Algorithms, well designed courses taught by Industry Experts.
Attention reader! Don't stop learning now. Get hold of all the important DSA concepts with the DSA Self Paced Course at a student-friendly price and become industry ready. Get hold of all the important mathematical concepts for competitive programming with the Essential Maths for CP Course at a student-friendly price.
In case you wish to attend live classes with industry experts, please refer Geeks Classes Live
My Personal Notes
arrow_drop_up