Command Prompt Hacks for Windows
Command prompt in Windows is equivalent to the terminal in Linux and Bash in MacOS. But Windows command prompt comes with a wide range of customizable features.
Talking about the command prompt, let's check out some interesting Tricks you can do in Command prompt.
1. Encrypting the files using CMD :
It is the most useful command to encrypt or decrypt the folders or files without using any third-party apps
Search for CMD in windows search (windows key + S).
And open CMD. Just type " Cipher /E" then hit on enter this will encrypt all the files in the current directory.
To decrypt type "Cipher /D".
2. Customizing the CMD:
Open CMD then Right click on the Title bar click on Properties
Then choose the Colors select Screen Text select any color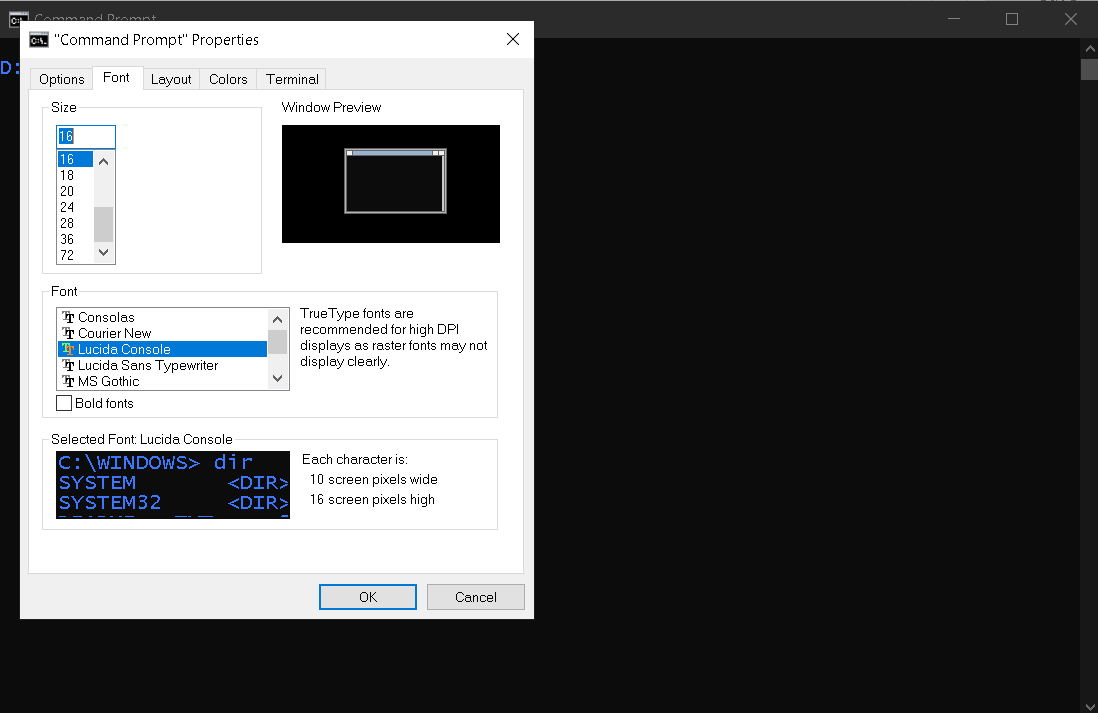 3. Change the font style :
Open CMD then right-click on the title bar.
Choose the Fonts there you can select any of the font styles.
4. Change the prompt text in CMD:
Launch CMD then type "Prompt "+<Text you wanna See> hit enter.
5. Change the Title of CMD:
Launch CMD type Title +<name you wanna see there > then hit enter.

6. Watch StarWars in CMD:
First, make sure that you have enabled Telnet Client.
Search for Turn Windows Features On or Off in windows search.
Click OK.
Launch Command Prompt, and type "telnet towel.blinkenlights.nl", and hit Enter.
To get out of it click ctrl+c
7. Check the pc battery Details in CMD:
Launch CMD make sure runs as Admin in case it doesn't work.
The command is Powercgf battery report.
This generates your pc battery report in the form of an HTML file.
To see that just copy-paste the path is shown and hit enter in CMD.

8. Check Command prompt History:
The command is Doskey /history.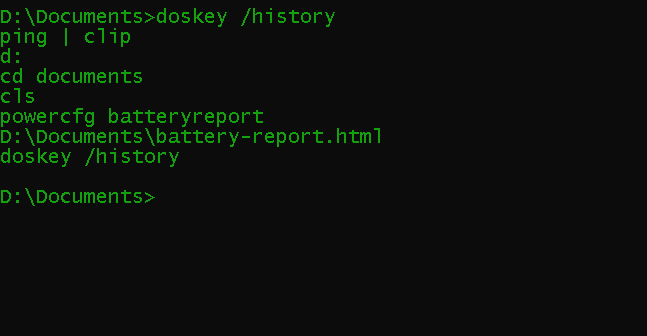 My Personal Notes
arrow_drop_up