Coder's Journey featuring Tejas Sardana (Software Engineer at Google)
Coder's journey covers the experience of programming experts across the globe. With coder's journey, GeeksforGeeks aims to deliver practical guidance to all young programmers and assist them in launching their dream careers.
Tejas is a Computer Science graduate from IIT(BHU), Varanasi, and is currently working as a Software Engineer at Google. He has also worked with Morgan Stanley as a Technology Analyst Intern and as a Software Engineering Intern with Newzera. He is a keen learner and has worked in various Computer Science fields like Software Development, Game Theory, Cloud Computing, etc. Tejas has also worked with GeeksforGeeks as a Technical Content Writer and Reviewer Intern. Apart from Programming, Tejas likes Cricket, badminton, watching movies, and reading thriller novels. He believes that the foundation for hard work and sincerity is a disciplined and self-monitored lifestyle that spans to every domain of daily activities. He follows that "Discipline is the bridge between goals and accomplishment."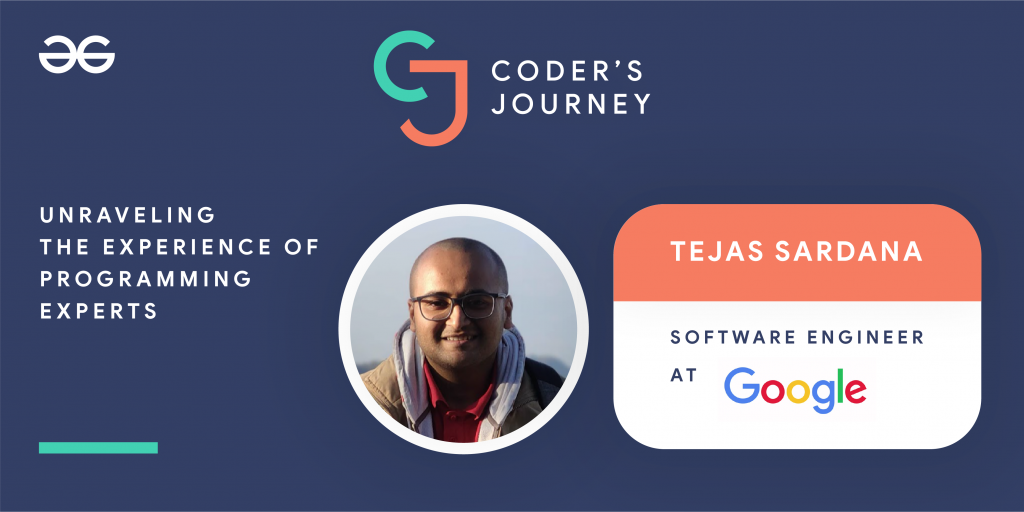 When and How did "being a programmer" strike you as a perfect career choice?
I always had an inclination for programming right from 11'th grade and enjoyed the classes. But the inclination became a hobby during college. College classes, discussions with friends, Coding clubs, coding competitions everything ignited the fire of programming and in this duration only I realized that this "hobby" can become a career for me. Later I realized that the opportunities in the field are immense and so is the competition and this is where the zeal and passion kept me motivated and helped to overcome any pitfalls.
You worked as a Technical Content Writer at GeeksforGeeks. How did that experience help you in your journey?
I started the Technical Content Writing intern here in my last semester of college. GeeksforGeeks is a part of any programmer's journey, and I was no exception. In order to give back something to this amazing platform and help other programmers with any little knowledge I possess I applied and got accepted for the position. The way I construct problems, the way I code solutions have become very elaborate and easy to understand because of writing content here. Being awarded "Geek of the month" was a cherry on the cake. I was also a part of the Technical Content Reviewing team later and that was also a nice experience.
What was your biggest failure and what did you learn from it?
There are too many failures and setbacks to list, and it always feels that the current failure is the biggest to date until the next one arrives. I think each failure has led to growth and I try to remember the failures by their after-effect rather than the failure itself. After so many failures, I have figured out the best way to learn from them is to "Go back to the drawing board". This is the pattern I follow: After any setback, the first thing to do is to enlist what you did because that's the time you'll remember most of your actions. Take a day/week if you want to refresh/remorse etc whatever you want or don't. Before restarting, take the list of actions and think about how each one positively/negatively affected your result. Ask your friends/family if you want. There you have it – a list of things you should do and shouldn't do. Reward yourself for everything you do now in the "should do" and the opposite for the "shouldn't do". It will not ensure that there will be no failure, but it will surely ensure non-repetition of the same mistakes and that is what growth is. It will take a good deal of discipline to master the pattern, but once you do – failures will become your stepping stone.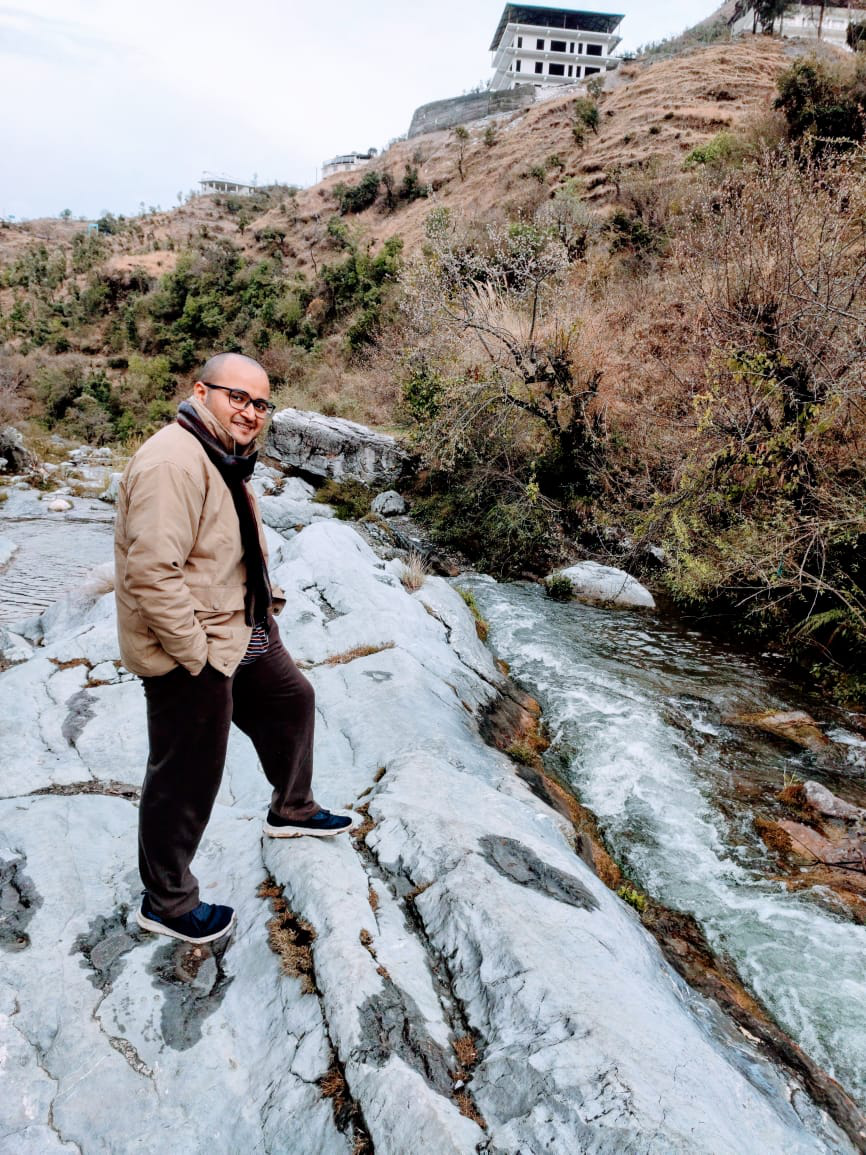 How did you bag an offer at Google? Could you share some tips for the same?
I got selected at Google through campus placements in the final year of my college. A great thing about Google is that their interview process and selection criteria are almost identical in both off-campus and on campus. Their process is fairly oblivious to what college a candidate comes from and this gives each candidate with adequate programming skills exactly equal opportunities. The interview process is intense for sure and the bar for selection is fairly high. But nothing a passionate programmer with a good amount of practice and adequate communication skills can't achieve.
Keep practicing from various resources, maintain a code writing flow, keep checking Google career's site for upcoming opportunities, regularly participate in Kickstart, Codejam and any other Google organized competitions, read a lot of interview experiences, keep your communication skills in check, and never get disheartened if you face setbacks – second chance is always a better chance.
What are some of your greatest achievements and what are your future goals?
I can't in my right mind associate the word great with myself or anything I have done/not done, achieved/not achieved. The only thing that I take pride in is the process I have been through till now, the friends I have made and the constantly expanding network I am a part of. For me being rejected by some company is as great as being accepted by some other. The result is not a metric for me, the process is – This mindset is the best weapon in my arsenal.
As far as the future goes, the short term goals are very domain-specific and too dynamic. Long term goal is to enjoy the opportunity I have in the form of my current job, the highly expansive and vast world-altering technology at my disposal and equally awesome people I work with. "Making a difference" is my goal, my motivation, my aspiration and my reward. In all these, there is one thing that I never want to change – Regular failures (read as regular stepping stones)….because that's an indication that I have gone a level up in life.
Tejas can be reached at LinkedIn
We at GeeksforGeeks have always pushed ourselves to provide quality computer science education to all aspiring students. We will publish your experience as an article that will be shared across our users. In case you are interested, please fill this form.
Let the top geeks inspire other students!!
My Personal Notes
arrow_drop_up