Coderita – Online Coding Competition For Women By GeeksforGeeks
For many decades, we've seen the contribution of women in our society is incredible. Either we talk about occupying the top corporate positions (Indra Nooyi, Vinita Bali, and many others) or leading a nation like a boss (Indira Gandhi, Pratibha Patil) or any other field, they've achieved a lot! They have always been a true inspiration and there is so much to learn from them (Yes, even for men too!).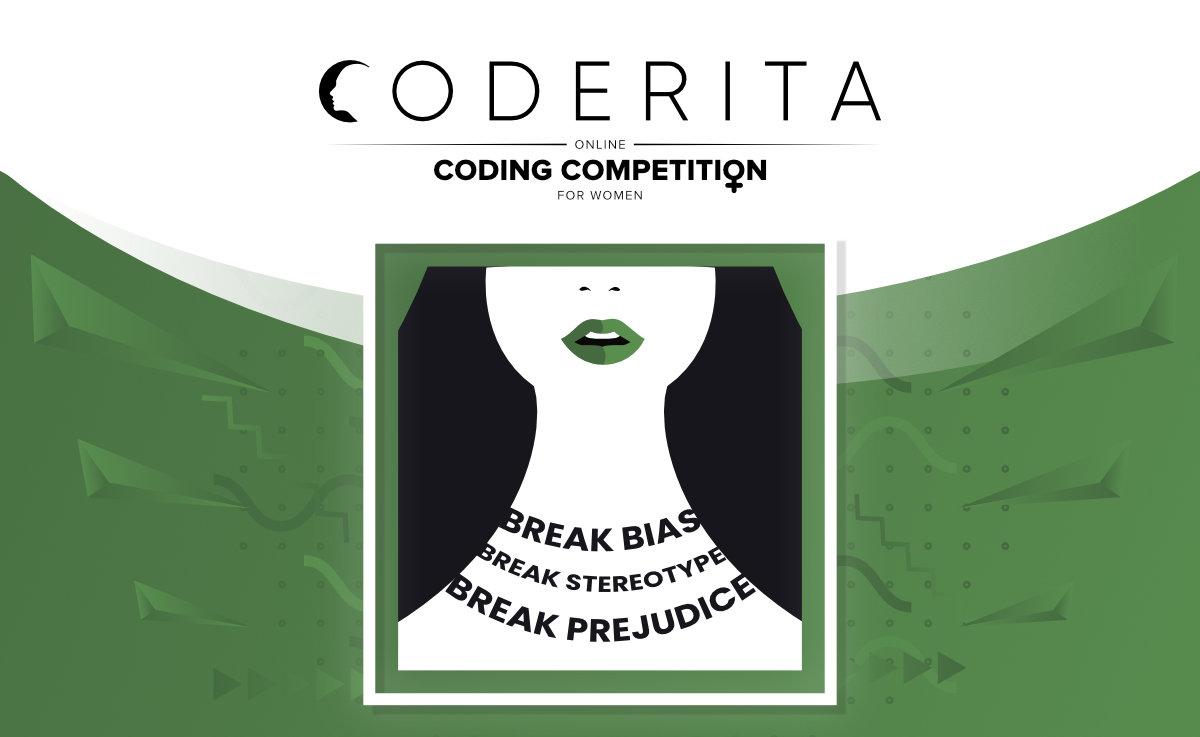 Although despite the number of achievements in almost every field, there are still some stereotypes exists that question their caliber. The major one is that the Women Can't Code or they are somehow inferior to men when it comes to technical skills (majorly hyped!). Even when the world has witnessed many influential female programmers such as Ada Lovelace, Grace Hopper, Joan Clarke, and many others, some companies still prioritize male coders over female coders in terms of pay, project allotment, etc. But, here at GeeksforGeeks, we know that women are not anyhow lesser than men, all they need is a platform to show their skills and prove their excellence. And, in the same context, we are coming with Coderita – An online coding competition for women! Isn't it exciting?
So, what is Coderita?
As of now, you must be very curious to know about Coderita, so let us explain to you what exactly it is. Coderita is a 1-Day online coding contest which is designed only for the female coders (Yes! only for Women) to appreciate their programming skills. The contest will be held on March 08, 2020 (Right, it's International Women's Day!). And wait, Coderita is not only offering you appreciation but there are also some exciting prizes just waiting for you! So be ready for the Coderita contest.
Contest Details
The first thing to remember here is that the contest is only for female coders. However, apart from being a woman, there are not any other eligibility criteria to take part in Coderita. Also, this is FREE. You can register yourself for the contest from Coderita Contest. Coderita will be a single round contest which consists of 2 Coding Questions that you have to solve within a duration of 60 minutes. The contest will be conducted online where you can participate from any of the geographical locations, all you need to have is a laptop and a net connection (yes, nothing much!).
Date of the Contest: March 08, 2020
Timings: 1 hour (6 PM – 7 PM)
Prizes
Who doesn't like prizes? Pretty much sure, not a single person will raise their hands. As we know that prizes admire one's effort and encourage for further participation, Coderita is offering you many interesting prizes!
Please note that in case of any issues, GeeksforGeeks holds the right of the final decision.
My Personal Notes
arrow_drop_up