Prerequisites: Web Development Basics and  BootStrap (Part-1)
Grid System: In the previous article we had learnt about Bootstrap and its Installation.However, from this article, we are going to start with learning Bootstrap. We are going to talk about the Bootstrap Grid System in this article.
Grid System: Bootstrap Grid System allows up to 12 columns across the page. You can use each of them individually or merge them together for wider columns. You can use all combinations of values summing up to 12. You can use 12 columns each of width 1, or use 4 columns each of width 3 or any other combination.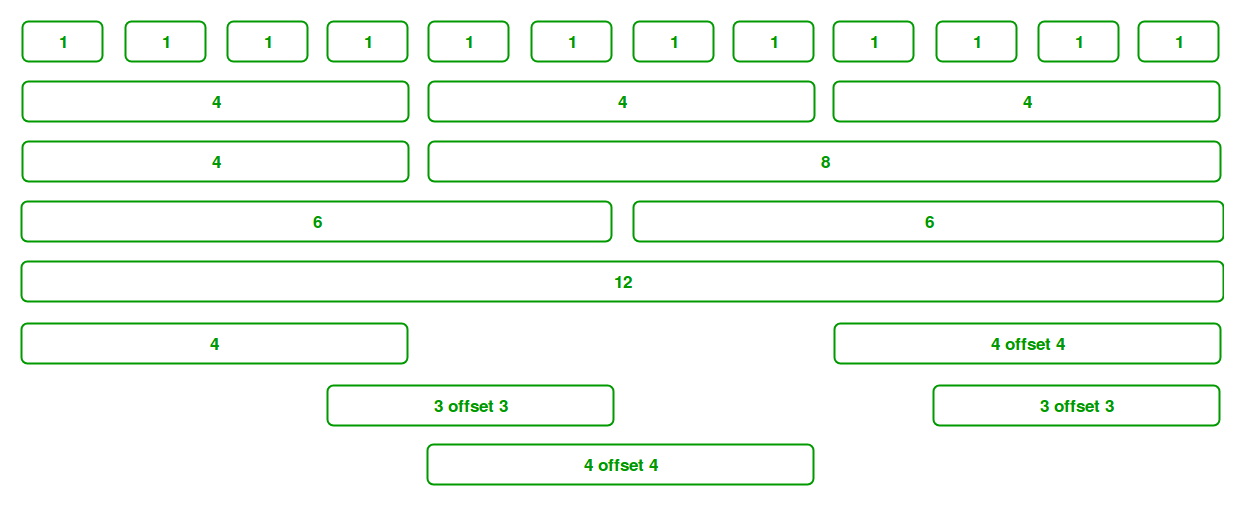 Grid Classes: The Bootstrap grid system has four classes that can be combined to make more flexible layouts:
xs (<576px): For Portrait Mobile Phones.
sm (>=576px): For Landscapes phones
md (>=768px): For Tablets/Phablets
lg (>=992px): For Small-sized Desktops/Laptops
xl (>=1200px): For Larger-sized Desktops/Laptops
Note: Output can be little difference as shown, it depend on your screen size.