ACPI stands for Advanced Configuration and Power Interface . As the name suggests, ACPI is responsible for the management of power in our computer system. This specification was introduced by Microsoft, Intel, and Toshiba. It helps the operating system to control the amount of power that is being given to other computer devices when they are not in use such as cd players, printers, etc.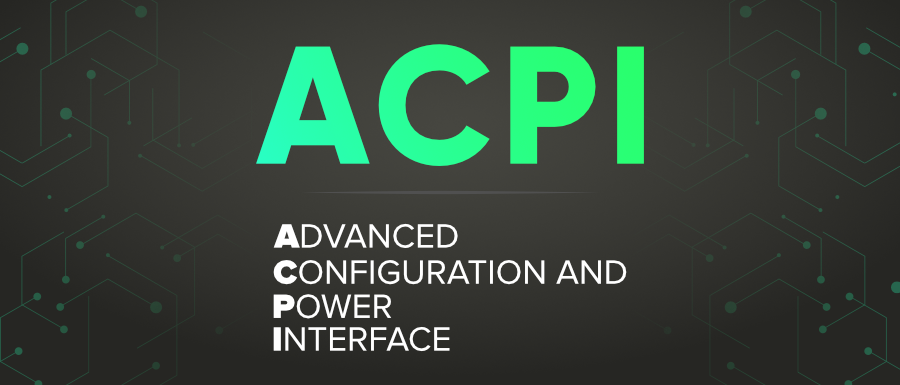 Characteristics of ACPI
Power management
Directing your computer which programs should be given power.
Some controls are given to the user also, for example, setting up the sleep time, etc.
The contents are shifted to an image file and get saved in your computer's hard drive which is restored again when the computer is switched on.

Advantages of ACPI

Longer use of the battery is achieved
Hibernation mode is available
Allow user to set the 'shut down' time
Allow the operating system to reduce the power given to the motherboard and other devices that are not in use.

Disadvantages of ACPI

When ACPI puts _ADR devices in deep sleep, it results in a problem.
When a bus (for attaching hardware devices example PCI) is expecting and the devices are in deep sleep it creates an issue because buses don't expect the devices to disconnect from the bus when they are powered down.

My Personal Notes

arrow_drop_up

---

---

If you like GeeksforGeeks and would like to contribute, you can also write an article using contribute.geeksforgeeks.org or mail your article to contribute@geeksforgeeks.org. See your article appearing on the GeeksforGeeks main page and help other Geeks.

Please Improve this article if you find anything incorrect by clicking on the "Improve Article" button below.