7 Things You Should Know Before Switching To Linux
If you are reading this blog, you are most probably using Windows or Mac and looking to switch over. Linux is an excellent alternative to Windows or Mac, but sometimes it can confuse you at first. Linux has grown so much in recent years that you can now install it without even using a terminal window. There are multiple Linux distributions, such as Ubuntu, Fedora, Rocky Linux, Arch Linux, Debian, and many more. In addition, there is a large Linux community of developers and users who share their newly developed tools for free.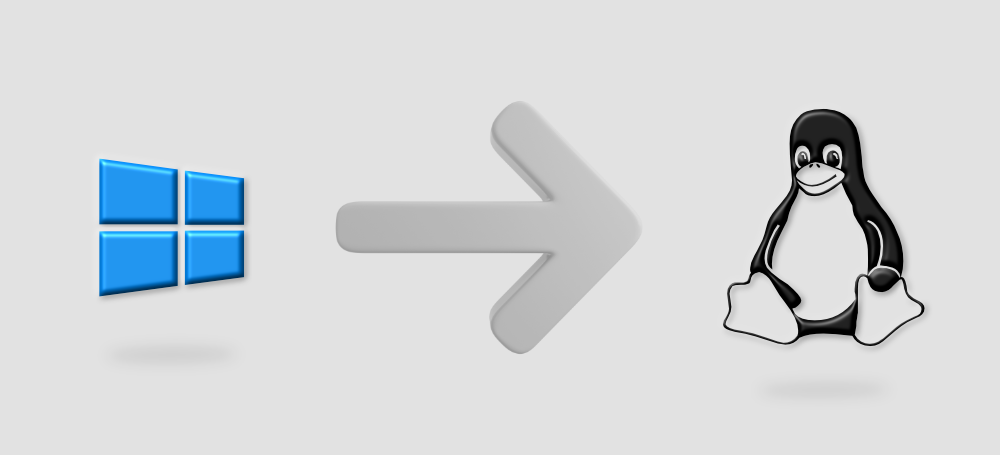 Linux is a better choice than Windows and Mac, no matter what you use today. However, there are 7 things you should know before switching to Linux.
So let's get started:
1. Linux is Absolutely Free, Safe, and Secure
Linux doesn't require any license because it is absolutely free, unlike Windows or Mac. You don't need to purchase anything for using it for professional or personal use. However, a couple of Linux distributions are paid, like Elive Linux, Zorin OS, and Red Hat Linux. It is good to use the free Linux Distros and save money to upgrade your system hardware or get premium services. Meanwhile, you're recommended you use VirtualBox first and then replace the current OS with a Linux distro. It will help you identify what distribution is best for your needs.
Moreover, Linux is a safe and secured platform for a significant reason, i.e., it is an open-source operating system. The number of malware attacks on Linux is low compared with Windows or Mac. Everyone in the world may contribute to this operating system for improving user experiences. That's why your system stays safe because of the regular updates and patches. Many developers worldwide keep their eyes on the bugs and constantly work to reduce the security-related issues of Linux. Hence, Linux is a safe platform as long as a user doesn't engage in any suspicious activity.
2. Options to Customize Interface
Although Graphical User Interface (GUI) is not a core component of Linux, you can still customize your desktop accordingly. Linux offers multiple desktop environments like GNOME 3, Unity, KDE, XFE. Therefore, a variety of options are available to customize the user interface. If you want to go for more than one desktop environment, then don't worry. Linux distros have compatibility to install one or more environments at the same time. Linux also has almost a similar type of graphical interface, including file manager and application menus like Windows. However, if you want a Windows-like interface, you can use Windows-like distributions like Kubuntu, Linux Mint, Solus, etc.
3. Compatibility and Configuration
Windows 10 or the latest macOS edition doesn't work well on the low-end hardware system. However, you can use Linux even if you have a low-end device with 1 to 2 GB RAM and a 100 GB hard drive. If you want to use a Linux OS on a device with 512 MB or 1 GB RAM, then there are a variety of Lightweight Linux distributions available free of cost. For example, you can use Linux OS on a Raspberry Pi, and it will work smoothly. You can also configure your system to access Linux systems in different ways, which means you can easily set up virtual environments. Additionally, you can change your system accordingly by downloading various tools from the software center.
4. Easy to Update and Great Software Support
Linux always has an excellent record of regular updates because it updates the system and updates installed software. Compared to Windows, Linux updates never disappoint its users. Linux distros only provide a notification on the screen to update and install the system with a few clicks. Additionally, Linux does not require frequent reboots to update the system. That's why Linux is the best choice for servers and other enterprise-related platforms.
Every Linux distribution has a software center with a huge software collection. The software center is actively maintained to provide the best possible experience for a user. This software center is almost similar to the Windows Microsoft Store, by which you can download various applications. If you don't find the required software you can download thousands of open-source application packages from their Github page.
5. Basic Technical Knowledge is Required
As a Linux user, you can control the complete system through the terminal. Linux comprises various commands to simplify daily tasks. Hence, it is essential to have the basic technical skills to handle advanced tasks, like installing-uninstalling software, installing packages, setting up a server, and many more. For example, if you are configuring and setting up a VPN in Linux, you need to use multiple Linux commands to accomplish the task quickly. If you already have some basic technical knowledge and want to learn about these commands, Linux can be a good choice.
6. Creating Bash Scripts is Much Easier in Linux
With bash scripts, you can execute various tasks, such as adding formats, handling mailing lists, creating filters, and many more. At first, bash scripts are hard to understand, but once you master them, you will develop unique solutions for your system. The syntax of bash is straightforward, and it takes little effort to identify errors when debugging. Linux has super easy options to create excellent scripts and execute them quickly. Hence, Linux OS can be a brilliant choice for working on shell scripts.
7. Reasons to Avoid Linux
There are hundreds of reasons to switch from Windows to Linux. However, there are some reasons you should avoid Linux:
If you are using Microsoft products and services for daily tasks, it is not worth switching from Windows to Linux. Many Microsoft applications are compatible with Windows and Linux, but some are not supported in Linux. Hence, if you highly depend on Microsoft services for your work and study, Linux is not suitable for you.
Although Steam is supported in Linux, you can't play different AAA games on this operating system. Most of the latest games are not supported in Linux because both NVIDIA and AMD don't offer the best results in Linux. For example, the most popular game of 2021, Valorant, also doesn't work on Linux, so if you are a core gamer, avoid Linux OS.
If you are a graphic designer and addicted to Adobe products, Linux is not a good choice. Linux doesn't support Adobe tools but if you really want to use Linux then you can install GIMP. GIMP is a fantastic alternative to Adobe that provides prominent features and graphical tools.
In a Nutshell:
So these were the 7 things you should know before switching to Linux. Linux is a unique operating system that gives excellent accessibility to the complete system through its terminal. There can't be a perfect operating system for everyone. Therefore, we have included the significant aspects you must consider if you are a Microsoft user, a core gamer, and a graphic designer.
My Personal Notes
arrow_drop_up