7 Best Internet of Things (IoT) Development Platforms
Internet of Things is no longer a newer concept. Undoubtedly, businesses and industries are widely accepting the Internet of Things systems. Thus, the practice of these high-tech IoT platforms is rapidly increasing. You should have a keen knowledge of the IoT Development Platforms. It will help you to accomplish the Internet of Things product expansion.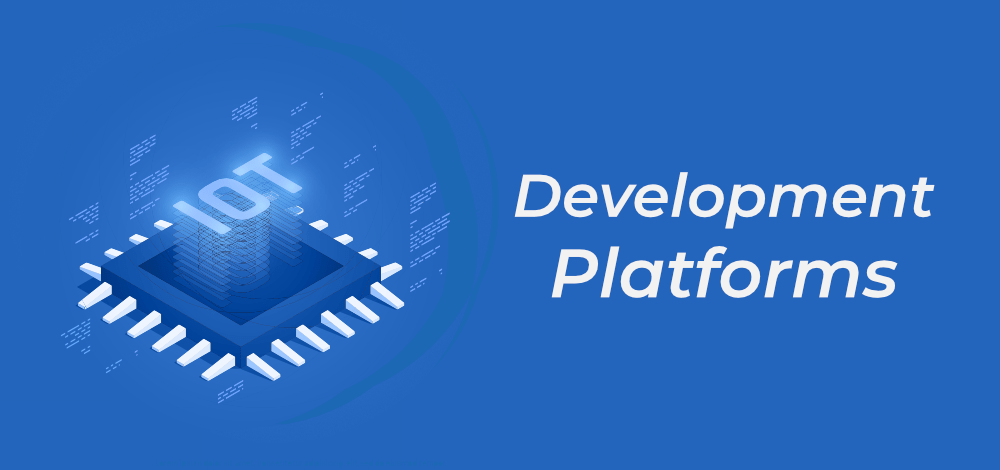 Here, we have listed the 7 best IoT Development Platforms to fulfill the business needs.
1. Google Cloud IoT Platform
The giant Techno company has used the IoT platforms for efficiency. According to Google, the Cloud Platform is the top part for encouraging IoT technology. Moreover, with the utmost security system, Google Cloud offers complete functioning effectively. Standing as one of the top Internet of Things Platforms, it offers various fascinating features. For example, robust A.I. aptitudes, Fast business procedures, Machine learning with vast capacity. Not only these, but the Google Cloud IoT also increases the work rate of the devices. This platform uses cloud amenities to lessen the cost and inspires location intelligence as well. They mainly focus on effective, fast, and efficient ways to run your business. In addition, the Google Cloud platform offers real-time understandings of devices used worldwide. This Google platform makes files maintenance and sharing easy. You can operate this IoT platform within any operating system without any problems.
2. Amazon Web Services Platform for IoT
Another best Internet of Things Platform that is easily available currently. Amazon was the first and foremost company that uses the cloud as an IoT platform in the year 2004. Since that time, Amazon has put a lot of energy into building Amazon web services as the best IoT platform. This platform offers the most innovative and captivating features for its users. Also, they provide the most wide-ranging set of tools in the market. As it is easy and has a uniqueness in its properties, several companies use it throughout the world. Moreover, because of IoT device management, you can easily connect and extend your devices. Amazon authorities have examined its versatility and adaptability properly. Therefore, they assure that this platform is safe and secure for the users.
3. ThingWorx
The ThingWorx IoT platform is created with low development cost and taken less time for building. In addition, this platform offers a flexible solution that allocates fine run time, complete app design, and an intellectual environment. The ThingWorx helps the users to overcome the challenges in their businesses and increases their overall performances. Also, it allows you to connect effortlessly with more devices to diverse platforms. Furthermore, it provides scalability and elasticity to the technological world. The inclusion of a machine learning system helps the users to integrate with their devices. Moreover, it offers real-time intuitions from the industrial Internet of things. This enables the users to improve the business processes effectively.
4. Microsoft Azure IoT Platform
The Microsoft open-source Internet of Things platform allows you to build safe and mountable edge-to-cloud results rapidly. As per the companies' desires, you can use this platform for developing your apps flexibly. It consists of the boosted Artificial Intelligence solutions. The Microsoft Azure IoT Platform offers ready-to-use tools, facilities, and models to develop the apps accordingly. Undoubtedly, this platform protects the data and files from the cloud. The Azure platform completely manages the databases safely. The best feature of this IoT development Platform is the Azure IoT Edge. It has the ability to function the apps even if you are offline. Moreover, this IoT is designed in such a way that different industrial sectors can easily use it. No matter, it is a manufacturing industry or transportation one.
5. IRI Voracity
Undoubtedly, the IRI Voracity is an all-rounder data management platform that allows IoT data control at every business process level. From data detection to data analytics, IRI Voracity can handle every single thing smoothly and easily. Mainly, this platform uses two engines, namely, Hadoop and IRI CoSort, that helps in processing large data. IRI can discover, integrate, govern and transform data from several sources in various forms. For example, Windows file, Linux, ISAM, HIVE, Unix, etc., and many others. Moreover, IRI helps in sub-setting, drifting, imitating, and leveraging the IoT data for playbooks, data lakes, and analytics.
6. Oracle IoT
Another notable and important Internet of Things Platform is Oracle. It is worldwide popular because of its stimulated planning for computing clouds and handling databases. The Oracle IoT platform connects the devices to the cloud without having any issues. Basically, the oracle permits the creation of IoT apps. Thereafter, it helps the devices to connect with JavaScript, Java, Android, iOS, etc. Furthermore, it enhances operational growth and improves work productivity. As Oracle is popular for its database handling services, it wires to produce a large amount of data. Due to the adaptable feature that develops business apps, several businesses opt for oracle. In addition, it offers exclusive digital individualities to devices that are connected. This enhances the faith between the apps and the devices.
7. IBM Watson IoT
Last but not least, IBM Watson IoT offers various features related to IoT solutions. This offers a completely accomplished cloud service for device management. Also, it provides utmost scalability and flexibility to connected devices. The IBM Watson IoT platform helps you to collect data from several sources like assets, buildings, automobiles, and others things. Moreover, it possesses direct access to the newest data in the Cloudant NoSQL DB solution. IBM has other fine features like collecting raw data and understanding its patterns. This helps in taking out the treasured insights of the unstructured data. Also, IBM supports the easy transfer of data workload to the clouds. Moreover, this platform assists you to optimize the data and resources for your profit.
Conclusion: In this digital world, everything is concerned with the internet that generates data. We can use IoT platforms to use this data for enhancing business growth. Also, IoT apps can benefit us in competitive purposes. Every project needs different scalability, security, and space. You can select the best IoT development platforms based on these parameters according to your requirements and desires!
My Personal Notes
arrow_drop_up