6 Tips to Supercharge Google Search Network Performance
In this internet-driven world, online marketing has become very important for your business whether you are a big brand or have just made a step into the industry. And when we're talking about Online Marketing (or in general, Digital Marketing), how can we forget Google Search Network? Google Search Network is concerned with a group of search-related apps and websites where your advertisements can be placed. They have partnered with Google to show ads and for this, they receive a share of profits from Google.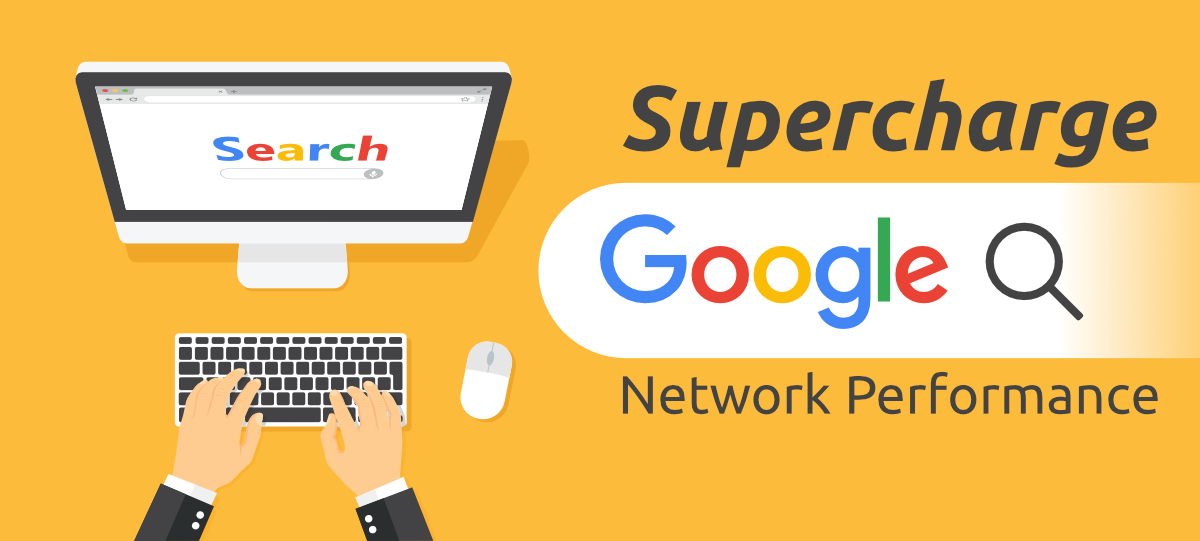 Meanwhile, at the time of setting up a new search network campaign in Google Ads, you will get an option to include search partners. If you include them, your ad will show near search results when someone searches a term related to any one of your keywords. Before moving further, let's take a look at the types of Ads on the Google Search Network
Dynamic Search Ads, Text Ads, and call-only ads: They are the most common type of ads on GSN. They come with 'Ads by Google' label on partner websites. Usually, they have ad extensions so that advertisers can include their business details such as phone number or location in their ads.
Shopping ads: When shown on partner websites, they are labeled as 'Ads by Google' and carry a link to products for sale.
Video and Image ads: Search partners also host video ads and image ads.
Instructions to include Google Search Network:
Open your 'Google Ads Account'
Find and click 'Settings'
Click the ad campaign you wish to include search partners to
Click 'Networks'
Under 'Search Network', a box to include Google search partners is placed. Check that box to allow ads from your selected campaign to appear on Google Search Network.
Lastly, Click on 'Save'.
Why a PPC Company Should Care About Optimizing Search Partner?
By default, search partners are included in Google Ad campaigns. It's true some PPC campaigns work well with Google Search whereas others do well when Search Partners are included. However, Google Search Partner campaigns are not known for driving most of the traffic but still, they cannot be ignored.
Therefore, it is better to set up Google Search Network (GSN) campaigns to get the most out of your ad campaigns. You will get amazing results by tweaking your Google Search Partner settings.
To reduce your cost per click while increasing reach in your audience, you will have to find a few new opportunities to get maximum Google Search Network Performance. Below we've provided 6 best tips on how to supercharge your Google Search Network Performance:
1. Find where your Audience lands regularly
Supercharging Google Search Network Performance is not that easy as you think. You will need to put a lot of effort. Firstly, categorize your search term report then start spinning queries to find out where your audience browses the most. Once you are done with checking of pages, you will have a bunch of strange terms by the website they present on. Also, you are recommended to turn search partners off if the CPA / ROAS is bad or you can use negative keywords to eliminate bad performing search partners.
2. Reviewing Keywords & Match Types
Being a Google Ad advertiser, you cannot adjust bids for Google Search Network partners, even if it is driving more traffic than the usual Google search. However, you can review keywords and match types in the campaigns.
How to Improve your keywords?
Find out your poor-performing keywords then encourage them to work harder for you. You're required to improve the relevancy of your keywords to boost their Quality scores. Furthermore, make changes in match types of those keywords which are not performing well and delete duplicate keywords. Try the below-mentioned things to improve your keywords' relevancy:
Replace a single-word keyword with phrases or terms
Use only those keywords which are relevant to the ads in your ad groups
Use theme-based keywords for your product or service
Use filters to improve your keywords
3. Experiment with new functionality and offers in Search Partners Ads
It does not matter if your Google search network performance was not improved in your previous campaign, they might still work if used with a different offer. It is possible that your Search Partner campaign with different tactics might work if used on a different audience. In short, testing regularly with different features can bring you positive outcomes.
4. Look for the differences between Search & Search Partners
You are advised to divide performance on the basis of the network to find out how clicks are performing on Google Search VS Google Search Network. In this way, you can optimize your GSN performance effectively.
5. Repeat Ordinary Campaigns in Google Search Network
You're strongly recommended to use the same campaigns firstly with both Google & Search Partners then with just Google. In this way let your campaign win the points of optimizing the search network. Duplicating campaigns is the best way to boost the targeted reach of your successful ads without putting any load on your marketing budget.
6. Segment Your Campaigns
Indeed, it is necessary and must go beyond the keywords as well as the ad group level. Segment your device data so that you will get a clear picture that which one is performing better than the other. While segmenting your device data, you can also see how much match types perform in all networks.
Conclusion
Once and for all, we have seen a number of benefits of advertising over Google Search Network like lower average CPC and so on. Moreover, if you don't know how to get the most out from your Google Search Partner appearances you can partner up with a Digital Marketing agency as well as it will effectively manage all PPC campaigns and include Google Search Partners to boost your GSN performance!!
My Personal Notes
arrow_drop_up