5 Tips to Prepare for Microsoft Azure Cloud Certification Exam
For the last few years, the cloud has become a crucial part of almost every IT organization due to various benefits that come along with it. There are various IT giants that offer cloud services such as Google, Amazon, Microsoft, and various others. However, like all other tech-related fields, Microsoft is leading the cloud domain also with its most preferable cloud platform – Azure. Meanwhile, Microsoft offers an Azure Certification that can help you to get recognized as a cloud computing professional and will further land you up a high-paying job as well. Statistically, Microsoft Azure Certified professionals earn 15-20% more in comparison to the uncertified ones.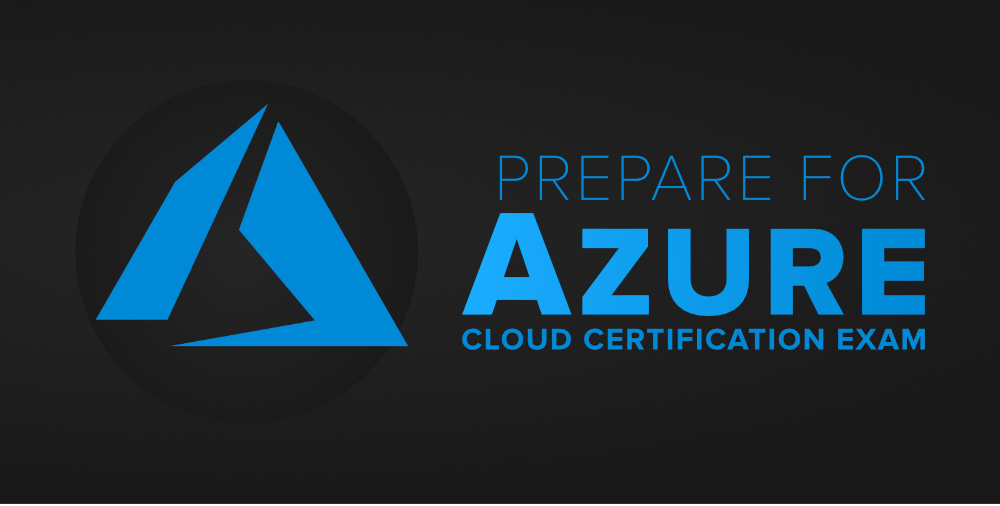 Before moving further, let's take a brief introduction to the Azure Cloud Platform. Microsoft Azure, released in 2010, is a cloud computing platform that interacts with various services such as networking, storage, Internet of Things, development, etc. Azure offers various features such as less operational cost, easier implementation, better security, and many more. Now, get back to the point that how can you start to prepare for the Azure Cloud Certification. Here, in this article, we will discuss a roadmap regarding the Azure Cloud Certification with appropriate strategies and approaches.
1. Choose the Relevant Azure Certification
The first and foremost task you need to do is select the right certification for yourself as per your goals. Yes, Microsoft offers various Azure exams and certifications as per the industry's requirements. The certifications are categorized based on various levels – Fundamental, Associate, and Expert. The major Microsoft Azure Certifications as per the work-domain are listed below:
Microsoft Certified Azure Fundamentals (AZ-900)
Microsoft Certified Azure Administrator (AZ-103)
Microsoft Certified Azure Developer (AZ-203)
Microsoft Certified Azure Data Engineer Associate (DP-200, DP-201)
Microsoft Certified Azure Security Engineer (AZ-500)
Microsoft Certified Azure AI Engineer Associate (AI-100)
Microsoft Certified Azure Data Scientist (DP-100)
Microsoft Certified Azure Solutions Architect (AZ-300, AZ-301)
Microsoft Certified Azure DevOps Engineer (AZ-400)
Microsoft Certified Azure for SAP Workloads (AZ-120)
Microsoft Certified Azure IoT Developer (AZ-220)
Hence, you need to get familiar or aware of all the certifications and then identify the particular one to meet your career goals.
2. Get Familiar with Exam Format
Once you'll be aware of all the Azure Certifications, then you are required to understand the exam format and procedure. It will help you to analyze what type of questions are asked in the exam and make it easier for you to pass with flying colors. You can go through various standard resources over the web to get the right content. Meanwhile, you are recommended to read the Microsoft Azure Official Documentation provided on the certification page. In this documentation, you'll get all the information regarding every topic and other exam prerequisites and resources. It will surely help you to get the right learning path and guidance. Moreover, each certification exam has its own set of questions according to its domain such as Development, Data Science, etc., hence you need to prepare as per the particular certification.
3. Start the Learning Process
After getting familiar with all the exam-related schemes, now it's time to start the learning process. You can start to learn the basics from various resources (both paid and free) available over the web. Apart from the self-learning process, you can also join various training programs offered for specifically Microsoft Azure training. You can also opt for Microsoft Learn, a free learning platform by Microsoft, to get some quality resources and make your preparation better.
Meanwhile, this Microsoft Learning Platform can be proved as the one-stop solution for all the exam-related queries. Moreover, you can join Instructor-led Training to get more exposure and efficient learning. Also, you are recommended to go through some standard books that will help you to learn and prepare more for the certification exam.
4. Get Some Hands-on Experience
Needless to say, the best way to learn anything is to learn by doing! You're required to get some hands-on experience with the technology to have practical knowledge about Microsoft Azure. Apart from reading books, attending lectures, watching tutorials, etc. you are recommended to try all your understood concepts out on a real system to make it more effective. Meanwhile, Microsoft also offers you to create Azure free account and various hands-on labs where you can get to practice with the latest cloud products and services in a live environment and can enhance your cloud skills at zero cost. It will make you more proficient with the technology as you can practice your skills multiple times with real-world scenarios.
5. Must Solve Practice Tests
Regardless of the type of exam or certification, practice papers are always considered as one of the best ways to assess your knowledge and performance. You are recommended to solve official practice papers offered by Microsoft or can prepare from other reliable resources. It will surely help you to cover all the important domains for the perspective of the Microsoft Azure Certification exam. Also, it will help you to get familiar with the real exam environment such as time limit, type of questions, etc.
You can join various study groups and discussion forums as well to reach out to other learners and professionals that will help you in clearing your doubts and better preparation. Through these groups, you can get various study resources and other additional exam-related information.
So, these are the strategies that you need to follow to prepare for the Azure Cloud Certification. Indeed, Microsoft Azure is the leading player in the cloud industry and as per its rapid growth, it is the best skill to learn to make a career in the tech industry. Now, what are you waiting for? Just follow the above-mentioned roadmap, schedule your exam, and get the most-desired certification!!
My Personal Notes
arrow_drop_up