5 Programming Tips For Beginners
If you already know how to code then there is a question for you... What was the reason you entered in programming?… Why you took the decision to teach yourself coding and make a career in the computer science field?
You might have fascinated by some software or application. You might have realized the power of software that how it has changed our lifestyle completely today or you might have inspired by some great programmers' contribution to society. Whatever the reason was, you took inspiration from somewhere and you decided to enter into the computer science field to teach yourself coding and build some software that can make millions of people's life easier.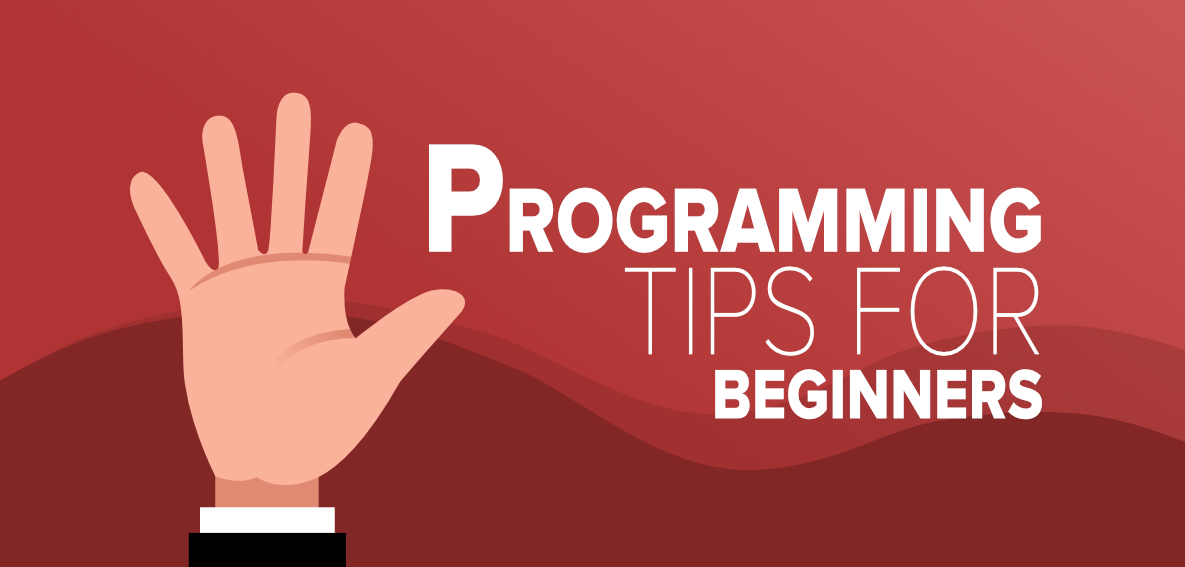 Most of the students have dreams to build their own applications or software and that makes them drive to learn to code. With full enthusiasm, they also start learning to code picking up some programming language but in most cases, students get frustrated because of the difficulty they face while making some programs and it also becomes boring for them. The reason why it happens is a lack of guidance. They follow some wrong strategy and make mistakes while learning to program. We are going to discuss some tips which students should follow to learn programming in a better way to avoid all those mistakes.
1. Apply Your Theoretical Knowledge Practically (Practice, Practice, Practice…)
Most of the students only consume theoretical concepts and avoid practicing problems. They watch some youtube tutorials, they attend some classroom programs and think in a way that they understood everything so they don't need to practice for the coding questions. This is one of the worst mistakes beginners always make in programming. You won't be able to solve the mathematics question in your exam if you only remember the maths formula, the same thing happens in coding. Get your hands dirty in programming and don't skip the question in exercises thinking that it's easy so no need to write the program.
A lot of students also think that coding questions are tough for them. The reason is their brain is not trained enough to solve those questions. When you practice enough for the coding question the response time is reduced for your brain and you eventually get the logic to solve the problem. How Practical is Important in Programming:
You become habitual of syntax and gain typing speed.
You need to think a lot to solve problems in coding so it eventually develops problem solving skill.
It helps in getting the logics quickly to solve the problems.
You become aware of common programming problems.
2. Don't Leave a Gap in Your Learning
This is another common mistake most of the newbie programmers make…irregular learning. They teach themselves to code for two days and the third day they skip it which breaks the rhythm in programming. Maintain consistency, make programs every single day and face new programming challenges in your daily learning. Facing new challenges in programming reduces the response time of your brain that helps in getting the logic quickly. It also teaches you how to think and solve the more complex problems which are really valuable in industries (problem-solving skill) and useful in solving real-life problems as well. You can take the help of any textbook to solve the problems or you can also practice on GeeksforGeeks, HackerRank, Codecademy site.
3. Don't do Over Analysis of Concept
Most of the students or newbie programmers do overanalysis of concepts in programming which is another mistake. They don't move to the next chapter and waste their time on a single concept. Having good command on a specific topic is good but overanalysis can make you the worst programmer and your progress will be slow. You won't be able to complete the target within a deadline so understand and grasp the topic in a simple way, use the concept practically and move further. Analyzing a concept in-depth for the first time is not good, once you have enough experience you can go in-depth for the specific concept.
4. Read The Error Message Carefully
A lot of beginners don't pay attention to the errors given on the screen and ask for help from their mentors or senior programmers immediately. Understand that errors on the screen say a lot about the issues and you can find the solution from there as well if you read the error message carefully. Not from all the errors you can find the solution but before asking for the help pay attention to it. If you don't get the solution, just search on the internet about the error message.
5. Solve the MCQs Questions in Programming
If you are learning to program for the first time solve MCQs as much as you can. You can find a lot of MCQs or debugging related questions on the internet. It will help you in campus interviews and off-campus as well. Making a program develop logical thinking ability but solving the MCQs question helps in making good commands on syntax and you start understanding some important rules in programming. It also helps in analyzing how a program behaves in different kinds of situations. So don't ignore the importance of MCQs questions and practice it daily to clear your concepts in programming.
Note: Remember that learning the first programming language always requires special efforts. Programming also needs a lot of patience and practice. Initially, you will struggle and you will try to give up but that's the moment when you need to have the patience to solve the questions. Your brain needs exercise to solve questions in programming and it will only come with practice. Start with smaller problems and train your brain to solve simple problems first then move to the next level or some complex problem. You can't solve the mathematics problems of the 10th standard if your brain is not trained enough to solve the problems of the 9th standard. So don't skip the question and move level by level in coding.
Helpful Link: I Can't Use Logic In Programming. What Should I Do?

My Personal Notes
arrow_drop_up