5 Effective Ways of Using Social Media for Brand Building
Social media is the latest trend for reaching out to the people and sharing of ideas, information, etc. across the world. Companies are also well utilizing these platforms to promote themselves and to reach a massive target audience at once. Meanwhile, social media is also being used for building brands and highlighting the company's products and services. Indeed, social media is the most powerful tool to create awareness about brand and engagement of the audience, driving traffic which ultimately grow the overall business.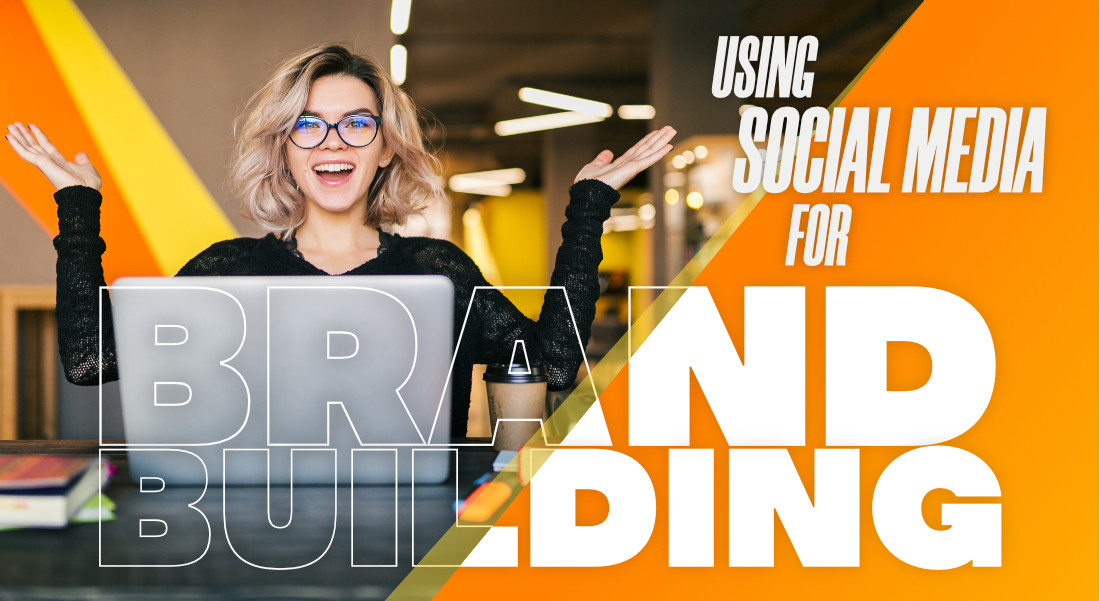 There are various effective ways of using Social Media for Brand Building, some of the major ones are listed below:
1. Connect with the Target Audience
You must be aware of your target audience as reaching the right audience at the right time is the best way to use social media platforms for building brands. Once you'll get to know about your target audience, it becomes easier for you to connect with them & provide them the relevant resources. Also, as there are many social media platforms you need to understand and analyze which platform will be more relevant to your target audience & business. You must check your performance regularly through social media brand strategy as it will help you to know where you are heading and you can prepare further strategies easily to bring more engagement to grow your brand.
2. Use Your Brand Logo & Name
If you use your brand logo and name, the audience will be able to recognize you on social media platforms as it creates long-lasting images in the mind of the audience by seeing it on social media platforms regularly. Therefore, whenever you post anything on social media must include your name and logo, this will help in brand promotion and can use as a strategy for brand recognition. It will help to promote your company and its product and services along with a strong brand-building image at the social media platform which helps the customers to identify you easily. Also, it will help you to create a factor of trust and credibility among your audience.
3. Use Multiple Social Media Platforms for Better Results
There are many social media platforms, you're recommended to use most of these to take more advantage in terms of approaching a huge target audience and building your brand image all over through. The most popular platforms are Facebook, Instagram, Twitter, Pinterest, Quora, and many more. Let's take a detailed look at several most recommended social media platforms for brand building:
Facebook is a very strong platform for building brand image and spreading awareness as it has the largest active users. Through Facebook, one can interact with a large audience at one time. You just need to add images with eye-catching captions, tag others, and if any discounts are going on you must include all these while posting to attract the audience.
Twitter can also a great option for building a brand as it has more than 336 million users on a monthly basis. You must include a hashtag, image, and re-tweet to your tweet to reach out to the target audience.
Quora is also a good option as it has almost 300 million visitors every month and in this platform, user posts their questions to get authentic answers. You can tell your business objective in this to build an effective brand image.
Pinterest is very effective for all kinds of businesses whether B2B or B2C. You can share all your details with the name and the logo will be highly effective for brand building. You just need to share details related to you, it will make direct traffic towards your brand.
LinkedIn is for the B2B platform where you can generate lead and build your brand by sharing engaging content. You get new lead every time through this platform.
YouTube is also one of the creative platform used by more than 1.9 billion users' monthly basis. You can make a creative video, presentations, etc. to share with the users and spread for more audiences. It will help you to build a strong image.
Lastly, Instagram is also a very good option to build your brand image strong in the mind of the audience. You can connect with them with more images, live video, story features of Instagram, etc. which will make your brand unique from others.
4. Create Attractive Content on Social Media
You're required to create an enriching, worthwhile, and attractive content for your target audience for better engagement. You can create tempting, memorable, and eye-catching posts on social media which will help to attract the audience. You can also create visual content, compelling images, popular hashtags, and attractive colors to engage them and build long-lasting brand image. Also, you must ensure that the content should be relevant and convincing to the users and do not post any unnecessary content as it will negatively impact your brand promotion.
5. Optimize Your Social Media Profiles
Last but not least – You will be able to increase your target audience and building a brand image by optimizing your profiles on social media through which you can engage your target audience. You must make your brand your cover photos in all accounts of social media whether its Facebook, Instagram, Twitter, YouTube channel, LinkedIn, etc. to get noticed by the people over there. You must also mention all details accurately and clearly on your account about company profiles, products, and services, USP, etc. to reach out to the right target audience and link all your account to other social media profiles.
In Conclusion, Social media is the need of today's generation, and everyone spends a big amount of time on social media platforms whether it be for professional work or personal work. And building a brand image through social media is important as well as the necessity to get connect with your target audience. Even most of the companies are taking the help of digital marketing agencies for building a brand image on these worthwhile platforms. Hence, you can also start to build a brand image on social media platforms conveniently by following the above-mentioned approaches!!
My Personal Notes
arrow_drop_up