10 Tips For Students Who Are New To Online Learning
Gone are the days when it was mandatory for the students to spend a few hours on commuting to the classrooms and follow complicated schedules to earn a degree or even learn something new. Yes, Online Learning has changed the entire scenario of the education world and removed all those restrictions like geographical barriers, inflexibility, etc. that come up with traditional classroom-based learning. However, Online Learning has its own specifications & challenges and you're required to prepare yourself effectively (especially if you're new into the e-learning process) in order to thrive in the digital learning world.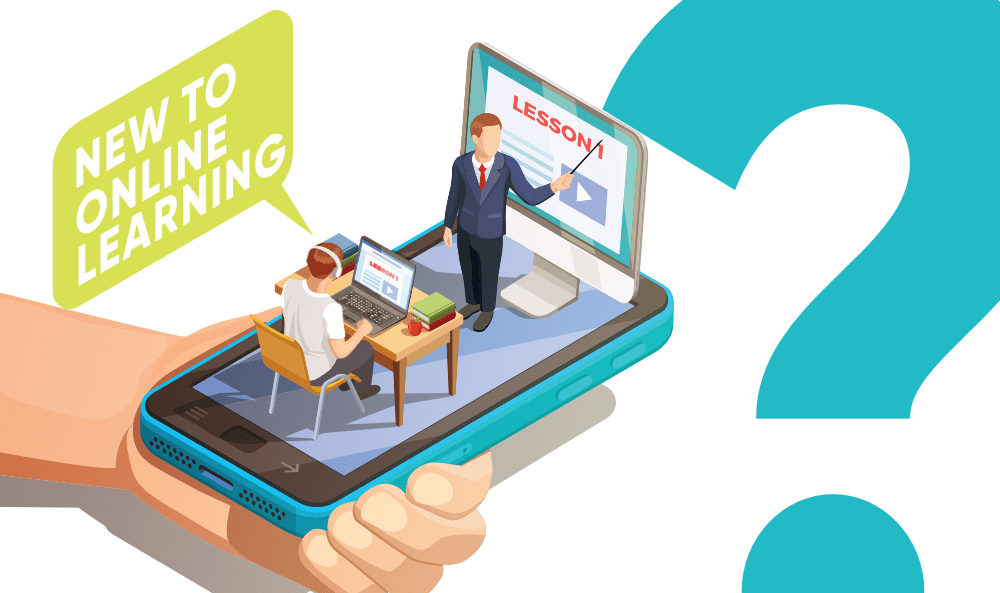 Indeed, Online Learning provides vast exposure and better learning experience to the students in comparison to another mode of learning. Meanwhile, due to various technological advancements like Personalized & Smart Learning, Real-Time Questioning, and various others, the demand for online learning platforms is growing rapidly. Before moving further, let's take a look at several major benefits of Online Learning:
Online Learning offers you the flexibility of schedule, location, etc. as you can learn from wherever and whenever you want.
It offers you a huge variety of online programs and courses to select the required & relevant ones.
You can learn at your own pace and with your own learning approaches to get better results.
And yes, Online Learning is somehow more cost-effective in comparison to physical classroom-based education.
Okay, now let's discuss the best tips for students who are new to Online Learning that will help them to make the most out of their e-learning journey.
1. Create a Study Plan
Whether it is Online Learning or Traditional Classroom-based Learning, you're always required to create a study plan before starting any course or program. A well-to-do study plan will help you to schedule your online classes accordingly and to meet all your deadlines. You can make Study Calendars, To-Do Lists, etc. to make your online learning process effective and efficient. Meanwhile, you need to be very concerned about your study goals and objectives as well while pursuing any online courses or programs. Also, by doing so, you'll develop a momentum that further will enhance your productivity and encourage you to extend your limits.
2. Be Disciplined & Consistent
However, Online Learning offers you a lot of flexibility but it requires consistency and self-discipline as well to get success. In E-Learning, the chances are more to get distracted as there is not any instructor physically available in your room. Hence, you're required to be self-disciplined to not get tempted by any of these distractions like mobile phones, TV, or any other. Moreover, you can take small scheduled breaks to feel refreshed. Meanwhile, you're strongly recommended to maintain consistency during online learning and never procrastinate the planned study tasks to get the most value out of your digital learning.
3. Have a Dedicated Study Space
This is something needless to say! Yes, a distraction-free Study Space is a must for the students while opting for online learning. As per the researches, an organized and dedicated study place helps you to concentrate and focus better while studying. Also, when you don't switch the study places more frequently and have a particular study space, it makes it easier to recall the information or learnings. However, a dedicated study place doesn't tend that you require a room similar to the classrooms but it simply means that the place should be organized, distraction-free, and comfortable for the studies.
4. Have a Reliable Internet Connection & Other Resources
A reliable and secure Internet connection can be considered as a prerequisite for online learning. Especially, in case of live classes or sessions, you must have a genuine Internet connection to avoid any issues and get a better learning experience. Also, you're recommended to use your own internet connection instead of public WiFi to avoid interruptions or mishaps. You're required to have other essential resources such as books, assignments, notes, etc. present at your study table. Moreover, several online resources such as NotePad, DropBox, Google Docs, etc. can also be taken into consideration to make your learning process better.
5. Follow Your Own Learning Strategies
Before opting for any Online Program, you're required to identify what learning methodologies work for you. E-Learning provides you various learning methods and resources and you need to explore all these options to find the appropriate one for yourself. For example, some students prefer visual learning such as videos, infographics, etc. to understand a topic whereas some prefer well-written notes for the learning process. Hence, you need to choose a relevant online program as per your requirements. And learning strategies not only concern with the learning methods but you're also required to determine the suitable time and other aspects as well.
6. Prepare Your Notes / Keypoints
When it comes to Online Learning, what most of the students do is that they get fully dependent on online resources and avoid to prepare their own notes or keypoints. However, preparing your own notes and writing down important points is very crucial (whether you're learning online or offline) as it helps you to learn actively & attentively and makes it easier to retain the information as well. Moreover, it saves your lot of time & effort also as when you need to revise a particular topic, you're not required to go through the whole lecture or video again instead of you can go through your notes.
7. Interact Actively in Online Classes
The two-way interaction with your instructor is always necessary for a better learning process. If you simply open your laptop, attend the whole online lecture or program, and end the session, then it can't be considered as worthwhile learning. Moreover, in the e-learning system, it becomes quite difficult for the instructors to access your body language and then particularly ask you if you've any queries. Hence you're required to take a step ahead and get engaged with your tutors during the online classes. Also, if you face any issues regarding the course content or any other, you can talk in person with your instructor as well.
8. Adopt Social Learning as well
In Online Learning mode, you're not surrounded by fellow students in your room to discuss topics or sharing of information. Indeed, online learning makes you feel like you are learning all alone that somehow decreases your learning enthusiasm. Although, due to numerous technological advancements, you can easily connect with other students and can create a classroom environment virtually. You can join various discussion forums, study groups, etc. to ask queries, discuss topics, share resources, and many other tasks. Also, you can participate in various online contests or challenges relevant to your course to make the learning process more exciting and worthwhile.
9. Take Frequent Short Breaks
As mentioned above that Online Learning has its own challenges, and one of the major challenges that come up with online learning is to sit in the front of your laptop and look at the screen continuously for few hours. Hence, you're required to schedule regular breaks during your online learning to avoid eyestrain or any other similar issues. Also, sitting alone in a room with a laptop sometimes left you feeling frustrated or confused, and your brain requires some rest. Meanwhile, rewarding yourself with short breaks also rejuvenates your brain and encourages you for further study tasks.
10. Stay Healthy & Motivated
Last but not least, you're required to stay healthy and motivated to get all the success. Indeed, you can't expect yourself to achieve your learning goals with an unhealthy body and an inactive mind. You can perform several exercises such as running, cycling, etc. (or even can play games) to keep your self physically and mentally fit. Meanwhile, it's common to lose motivation halfway when it comes to online learning, however, you need to tackle such conditions effectively to get back on the track. Apart from this, you're recommended to stay hydrated, eat well, sleep properly, etc.to make your e-learning journey more productive.
So these are several tips for all the students who are new to Online Learning that will help them to make a smooth transition to the digital education world. Now, what are you waiting for? Start your E-Learning journey with great enthusiasm and dedication!!

My Personal Notes
arrow_drop_up